markets
As One Volatility ETN Crumbles, a Rival Is Halted But Still Kicking
By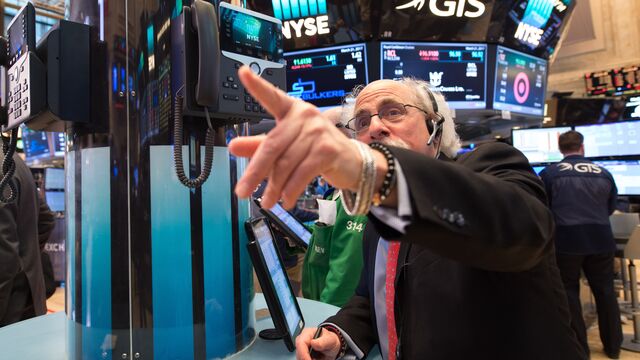 Crisis, what crisis?
For one exchange-traded product that bets against volatility, wild swings in the Cboe Volatility Index has meant death. But, for another, it's just business as usual.
The ProShares Short VIX Short-Term Futures ETF, which bets against the VIX and is currently halted, is open for business, manager ProShare Advisors said in a statement on Tuesday.
"We expect the fund to be open for trading today and we intend to continue to manage the fund as usual," the Bethesda, Maryland-based investment manager said.
Of course, usual is in the eye of the beholder when the VIX is swinging from 50 back to 25. The fund was suspended as of 10:59 a.m. in New York.
But ProShares isn't disturbed by the activity. The fund's performance on Monday, when it plunged 32 percent, "was consistent with its objective and reflected the changes in the level of its underlying index," the statement said.
Before it's here, it's on the Bloomberg Terminal.
LEARN MORE