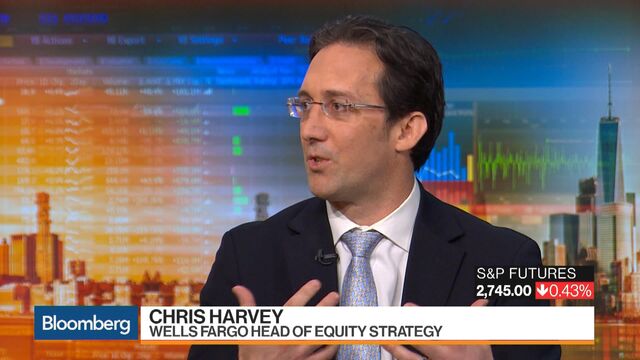 Want to receive this post in your inbox every afternoon? Sign up here.
The stock market greeted elated Philadelphia Eagles fans and deflated New England Patriots followers Monday with a jolting 4.1 percent drop, powerfully accelerating Friday's selloff. By the close, all of this year's gains had been erased. As one market strategist put it: "The good news is bad news." But will that bad news get worse tomorrow? At least one person wasn't too worried.

A new tax loophole you can drive a truck through. If exploiting a tax loophole is as much an art as a science, then the tax planning profession is poised for a creative renaissance. The new medium they're experimenting with? A 20 percent deduction for so-called pass-through businesses, whose income is taxed on firm-owners' personal returns. It's early days, and the Internal Revenue Service has yet to issue guidance on how to interpret the hastily passed Republican overhaul, but that hasn't stopped tax pros from strategizing.

"There is an acute struggle dividing U.S. voters that isn't about Democrats versus Republicans or differences on issues," says Bloomberg View columnist Al Hunt. "It's about the public's optimistic view of the economy during the first year of Donald Trump's presidency and the simultaneously pessimistic view of Trump himself."

Is this the healthy correction we've all been waiting for? That's what equity investors are asking as both the S&P 500 Index and Dow Jones Industrial Average spiraled downward, with the Dow plummeting to pre-2018 levels and all sectors of the broader gauge declining. Oil slid as well. The stock market drop was sparked by U.S. wage data on Friday that pointed to quickening inflation, which would lead to higher rates and rising borrowing costs for companies. But the huge stock decline at the end of the day has many wondering what the rest of the week holds.
It's not just traditional investments that are tanking. Bitcoin declined for a fifth day, breaking below $7,000 for the first time since November and leading other digital tokens lower. Bitcoin has erased almost 65 percent of its value from a record high $19,511 in December. Rival coins also dropped, with Ripple losing as much as 21 percent and Ethereum and Litecoin also weaker.
With hope dimming that humankind can effectively curb carbon emissions before a cataclysm results, is it time to strong-arm nature to turn the thermostat down? Proponents of geoengineering believe it is, and are entertaining ways to manipulate the climate to slow or reverse global warming. While some of the schemes are outlandish or even scary, a small though increasingly vocal band of experts argue the time for squeamishness has passed. 
The Democratic Party won a potentially far-reaching victory before the U.S. Supreme Court Monday. Associate Justice Samuel Alito refused to block a Pennsylvania supreme court order that a more Democratic-friendly congressional voting map be drawn to replace one illegally tilted in favor of Republicans. The Pennsylvania legislature has until Feb. 9 to redraw it. The new map could give Democrats a boost as they seek to take control of the U.S. House in November.
It's not just Amazon's fault that your mall is closing. The economy is growing, unemployment is low, wages are rebounding and consumers are eager to buy, despite (or perhaps causing) a "healthy correction" to the stock market. But Americans are spending less and less on clothing. The woes of clothing retailers are often blamed on Amazon and its hold on shoppers, as consumers would rather browse online instead of venturing out to their local malls. But that's only half of the story. This is the other half.
Before it's here, it's on the Bloomberg Terminal.
LEARN MORE