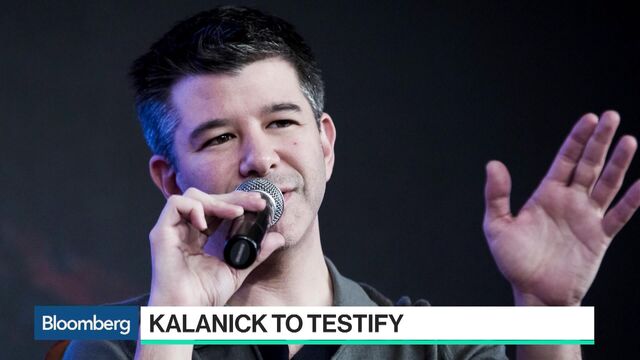 Not everyone was happy that Waymo played a pair of self-promoting videos for jurors on the opening day of its trade-secrets trial against Uber Technologies Inc.
The ride-hailing giant protested, unsuccessfully, to the judge that "Say Hello to Waymo" and a second video depicting Waymo's cars driving around, with music in the background, are "essentially infomercials" that are "largely irrelevant and obviously intended to bias the jury."
"The court and parties should stay focused on the trade secret issues the jury is to decide -- not whether autonomous vehicles are cool or whether they have arrived, or who has the best marketing materials," Uber said in a court filing.
In one video, the narrator talks about Waymo testing its driverless technology "on real city streets every single day" and demonstrates a blind man being given a ride.
Waymo's lead lawyer, Charles Verhoeven, should be familiar with Uber's disapproval. More than five years ago, Verhoeven represented Samsung Electronics Co. when he complained to a federal judge, also in vain, about Apple Inc.'s plans to show a patent trial jury slides of the iPhone maker's iconic founder, Steve Jobs, who was by then deceased. Apple won a verdict of more than $1 billion from that jury -- and is still fighting with Samsung.
— With assistance by Joel Rosenblatt
Before it's here, it's on the Bloomberg Terminal.
LEARN MORE