Bridgewater's Dalio Says Market Declines Are 'Minor Corrections'
By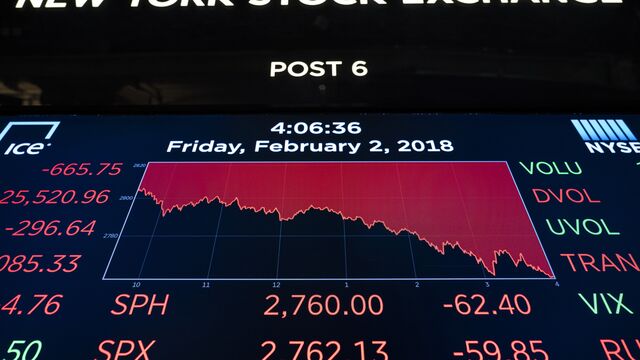 Billionaire Ray Dalio, who founded the world's largest hedge fund at Bridgewater Associates, is shrugging off the recent declines across several major equity and bond markets.
"These big declines are just minor corrections in the scope of things," he wrote in a Linkedin post Monday. "There is a lot of cash on the side to buy on the break, and what comes next will be most important."
Concern that a faster expansion in U.S. hiring and wages will prompt the Federal Reserve into a tougher stance against inflation has erased about two-thirds of January's U.S. equity advance. Stock indexes in Japan, Australia and New Zealand sank at least 1.5 percent in Asian trading, while yields on 10-year Treasury notes hovered around 2.847 percent after climbing above 2.88 percent earlier in the day.
"Fiscal stimulation is hitting the gas, which is driving the economy forward into the capacity constraints, which is triggering interest rate increases that are hitting the brakes, first in the markets and later in the economy," he wrote. This is "classic late-cycle behavior," when monetary policy is difficult to get right, leading to recessions, Dalio said.
"This is happening sooner than we expected," he added.
Before it's here, it's on the Bloomberg Terminal.
LEARN MORE