markets
Wells Fargo Heard Little Fear in Client Calls as Stocks Plunged
By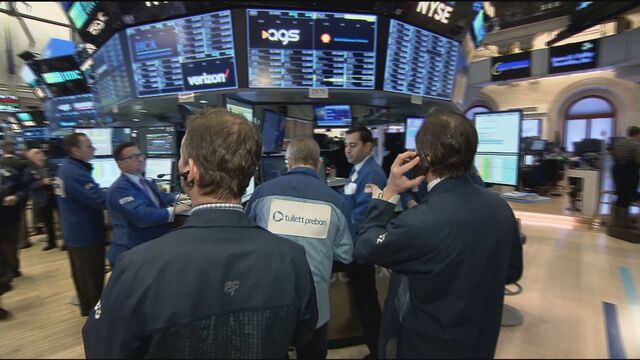 The S&P 500 may have just suffered its worst weekly stumble since the start of 2016, but clients at Wells Fargo & Co. are mostly calm, cool and collected.
"We're not really hearing and seeing the fear on the other side of the phone," Chris Harvey, the firm's head of equity strategy, said in an interview. "There's a behavioral issue about this. If you sold over the last 12 and 24 months, you've come to regret that. So what we saw in the second half of 2017 was more or less a sellers' strike where people didn't want to re-position and didn't want to sell because it was basically ripping up money."

That worries Harvey, since typically it takes a much greater dose of fear to calm a selloff and for investors to take protective steps like moving to cash or buying protection through derivatives. We haven't seen much of that yet, he points out.
"Today, yes it's a big pullback, we're still up somewhere around 3.5 percent year-to-date, so that's probably another reason why people aren't too anxious just yet," he said. "But by the same token, a lot more can happen where it can go from bad to worse very quickly."
Before it's here, it's on the Bloomberg Terminal.
LEARN MORE