markets
Record Streak of Nothing Happening in S&P 500 Is in Big Trouble
By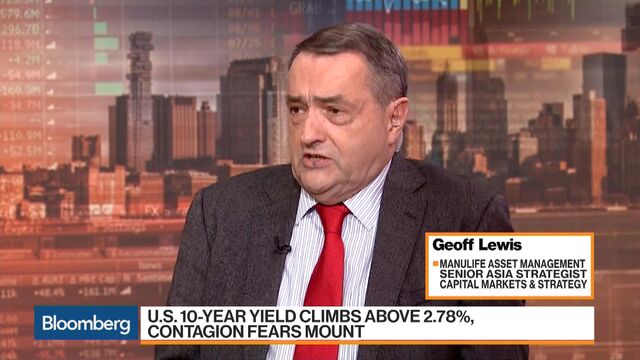 The volatility drought that has persisted in U.S. stocks for more than a year looks finally to be on the verge of ending.
Down as much as 2.9 percent from an all-time high touched a week ago, the S&P 500 is within reach of posting its first pullback of 3 percent in almost two years. The benchmark index has gone 404 days without a drop of that size, a stretch never once seen in data going all the way back to 1928.

Threatening the relentless crawl are concerns that surging Treasury yields may expose vulnerability in a market where valuations have expanded to the highest level since the dot-com era. The S&P 500 is heading for its worst week since February 2016, after producing positive returns for 15 consecutive months.
Before it's here, it's on the Bloomberg Terminal.
LEARN MORE