markets
All 11 S&P Industries Plunge
By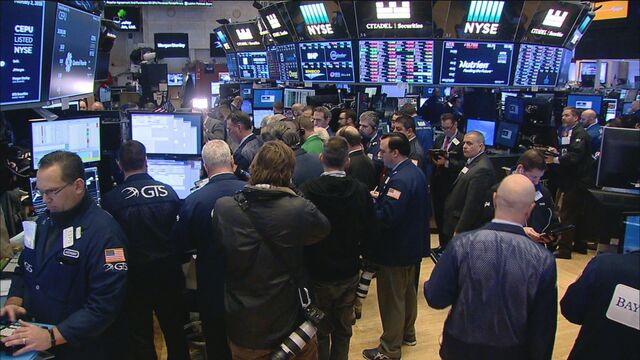 This time, the rotation won't save you.
The S&P 500 Index fell 2 percent Friday, the fourth decline in five days and the biggest drop since September 2016. Unlike virtually every selloff last year, when one industry perked up as others weakened, this week's rout has left no sector unscathed -- all 11 main groups are down in the five days for the first time since November 2016, according to data compiled by Bloomberg.
"There's not a risk asset on your screen that's not bleeding today," said Michael Purves, Weeden & Co.'s chief global strategist.
Before it's here, it's on the Bloomberg Terminal.
LEARN MORE