Deutsche Bank's Tech Push Is Good News in a Bad Quarter: Cryan
By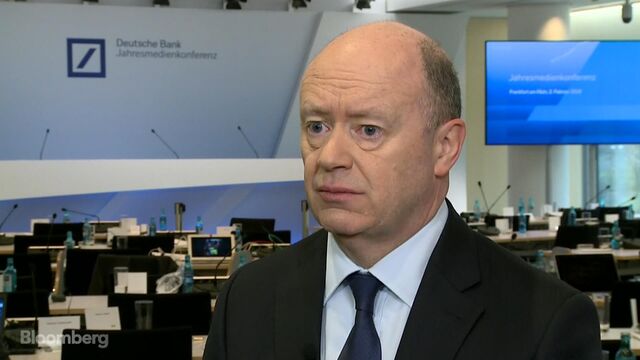 John Cryan didn't have much in the way of good news today as Deutsche Bank AG reported a fall in revenue and an increase in expenses in the fourth quarter. But the Frankfurt-based lender's chief executive officer did say one key piece of his restructuring project is hitting some milestones: the unprecedented overhaul of its information technology systems.
"We're well on our way to transforming the company into one driven by technology, and here, we've made reasonable progress," Cryan said in a call with analysts this morning.
In October 2015, Cryan vowed to untangle the spaghetti ball of its operating systems and scores of applications and platforms that had built up over the years. Deutsche Bank stockholders have zeroed in on the push because convoluted technology practices have made it harder for the bank to measure risk and to reduce costs.
This morning, Cryan said the bank had shut many of its 33 core operating systems, but still had a lot of work to do to reach the target of four. Cryan added that the bank's IT reorganization effort, led by Chief Operating Officer Kim Hammonds, had also shut down the number of "intersystem reconciliation" programs, which help process financial transactions, by 40 percent. There again, he said, the bank needed to make further reductions to achieve its target of 300 systems by 2020.
One the most critical pieces of the IT upgrade is shifting Deutsche Bank's digital operations from mainframes and data centers to a private cloud. The move, Cryan and Hammonds have said, will enable the bank to reduce redundant applications and help slash 800 million euros ($998 million) in operational costs. Today Cryan said that process has been "a little slow," with 36 percent of operations on the cloud versus an 80 percent target.
"But we now have a clear runaway from regulators to increase this proportion in the coming three years to achieve our target," Cryan said.
Before it's here, it's on the Bloomberg Terminal.
LEARN MORE