politics
Mueller Seeks Interview With Former Trump Legal Spokesman
By
Mark Corallo is expected to meet with special counsel

Corallo left Trump's legal team in July over disorganization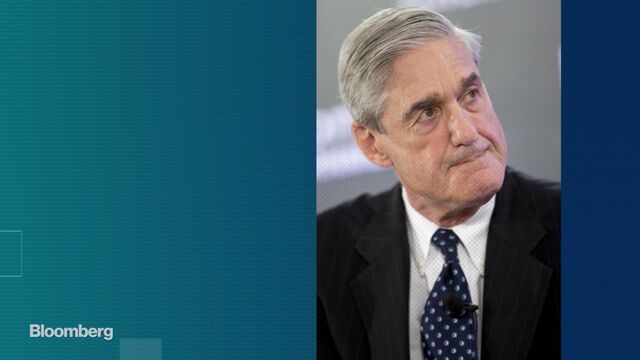 Special Counsel Robert Mueller is said to have requested an interview with the former spokesman for Trump's legal team Mark Corallo as part of his investigation into Russian election meddling, according to a person familiar with the matter.
Mueller's team made the request last week and an interview is expected to take place within two weeks, said the person who spoke on the condition of anonymity because the matter is not yet public. Corallo has hired lawyer Victoria Toensign, who is also representing former Trump campaign aide Sam Clovis who spoke to Mueller last year.
Corallo was involved in one key moment Mueller is believed to be looking at -- the drafting on Air Force One of a misleading statement about Donald Trump Jr's contacts with a Russian lawyer. Steve Bannon told the House Intelligence Committee that he had discussed the writing of the statement with Corallo, according to the person.
Mueller requested an interview with Bannon earlier this month though it's unclear if one has taken place yet. 
The interview with Corallo comes as Mueller seems to be nearing the end of his investigation into whether Trump tried to obstruct justice by interfering in the Justice Department's investigations into the 2016 elections though other aspects of the probe will likely continue for months longer. Mueller has requested an interview with Trump and his legal team has been negotiating for weeks around the terms of such a meeting.
Corallo left the legal team in July after growing frustration with the general disorganization in the White House and Trump's attacks on Mueller, whom Corolla worked with closely while a spokesman for the Justice Department, said a person familiar with the matter. Mueller served as director of the Federal Bureau of Investigation from 2001 to 2013.
Mueller's request to interview Corallo was first reported by the Wall Street Journal.
In a book by Michael Wolff released earlier this month, Wolff wrote that Corallo had privately said he believed the crafting of the statement on Air Force One likely obstructed justice.
Before it's here, it's on the Bloomberg Terminal.
LEARN MORE