business
Your Evening Briefing
Here are today's top stories
By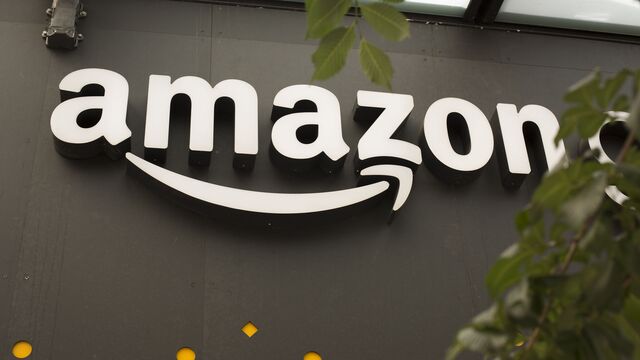 Want to receive this post in your inbox every afternoon? Sign up here.
Go ahead, make your jokes about Viagra prescription delivery by drone. (Free with Prime Healthcare!) But the news that Amazon, Berkshire Hathaway, and JPMorgan Chase are teaming up to form a healthcare company has roiled health-care stocks.—Josh Petri
It's no secret Amazon founder Jeff Bezos has been looking to crack healthcare. But no one expected him to pull in Berkshire's Warren Buffett and JPMorgan's Jamie Dimon, too. The plan, though in its early stages and focused solely on their own employees for now, seems almost certain to set its sights on disrupting the broader industry. It's the first big move by Amazon in the sector after months of speculation that the internet behemoth might make an entry. The collaboration will likely pressure profits for middlemen in the health-care supply chain.
Apple is delaying some iPhone feature rollouts. Executives, seeking to improve the performance of iOS software after months of reported quality issues, have decided to push back some key features originally planned for this fall's update, according to a person familiar with the matter. The features reportedly include a redesigned home screen app grid, a multiplayer mode for augmented reality games, and a merger of the third-party applications running on iPhones and Macs. In other news, the U.S. Department of Justice and the Securities and Exchange Commission are investigating whether the company violated securities laws concerning its disclosures about a software update that slowed older iPhone models, according to people familiar with the matter.
Just how much of the Republican tax cut will really trickle down? More than 70 major U.S. companies have announced either pay raises or bonuses for employees, or more hiring and investment. That's not all that many, since there are over 3,500 publicly traded corporations in the U.S. More broadly, many see such largesse as well-timed PR ploys. But the amounts committed to payouts have been enough to get analysts rethinking just how much of the $1.5 trillion package of cuts might benefit ordinary Americans.
Airline Wi-Fi that actually works has finally arrived. The cost of buying and installing better hardware has fallen far enough that many carriers have begun upgrading to faster speeds, and smaller airlines are adopting the technology for the first time. Here's the bad news: What you'll pay for it might end up being a lot.
The SEC froze $600 million worth of crypto assets, including Bitcoin, dogecoin and litecoin. The action is the agency's first involving cryptocurrencies, a red-hot market that's raised billions of dollars from a range of investors.
U.S. President Donald Trump's agenda faces a tough fiscal reality after the State of the Union. Democrats and Republicans have voiced concerns about the administration's approach to financing a large-scale infrastructure program and military investment—two key themes expected in Trump's speech—after passing a tax bill that's projected to balloon the federal deficit.
Robot delivery vans have arrived before self-driving cars. The future of driverless driving looks like a giant toaster with a funny hat. Nuro's shiny, minimalist appliance on wheels doesn't have doors or windows because it will be carrying packages—not people. But you'll have to go outside to get your stuff, since no one will be coming to the door.

Before it's here, it's on the Bloomberg Terminal.
LEARN MORE