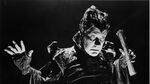 Swatch is keeping the smartwatch at bay—for now at least.
The Swiss maker of the eponymous timepieces, as well as the luxury Breguet and Harry Winston brands, announced its first annual profit gain in four years on Tuesday. Chief executive Nick Hayek said it enjoyed a "massive gain" in market share in the basic and mid-range price segments.
That looks better than the picture for the overall industry, shown by recent Swiss watch export data. Over the past year, the weakest category has been those models priced at less than 200 Swiss francs ($214). The 200-500 franc category has been mixed.
Swatch may well be gaining at the expense of other producers who no longer want to compete amid the smartwatch onslaught in the same price bracket. It has benefited too from a recovery in China. One-third of its sales were from Greater China in 2016, according to Bloomberg data.
The shares have risen 20 percent in a year. They trade on a forward price earnings ratio of 23 times, now in line with rival Compagnie Financiere Richemont SA.
Hayek is aiming for high single-digit revenue growth this year, excluding currency movements. There's also the possibility of Swatch's third-party customers—who buy watch components from the group—becoming more optimistic and stepping up orders. If that happens, it would help use up production capacity and improve earnings further. So the disappearance of the discount to Richemont looks justified, in the short term.
But, on a longer horizon, the threat from smartwatches remains. Swatch may have held off the Apple Inc. aggressors for now, but about 35 percent of its sales are below 1,000 euros, according to estimates from Exane BNP Paribas. The proportion of sales at the cheaper end has been falling, as Swatch's recovery has been stronger among its luxury brands. As a point of comparison, though, only 1 percent of Richemont's sales are priced below 1,000 euros.
To see off the Apple threat, Swatch will have to keep investing in its own connected models. The recovery in the luxury category must also continue, and Hayek expects brands such as Harry Winston, Longines and Omega to keep improving. Harry Winston's jewelry business offers some useful diversity, given the performance of that sector.
Still, Swatch won't be able to rely on competitors falling by the wayside forever. And while Chinese demand is robust, it may moderate later this year. They say time heals all wounds, but Apple still has the weapons to inflict some pain.
Before it's here, it's on the Bloomberg Terminal.
LEARN MORE