Sterling Is Helping the Bank of England's Efforts to Bring Down Inflation
By
Pound's effective rate has climbed 3% since last BOE forecasts

Jump could knock 0.2 percentage point off inflation path: BE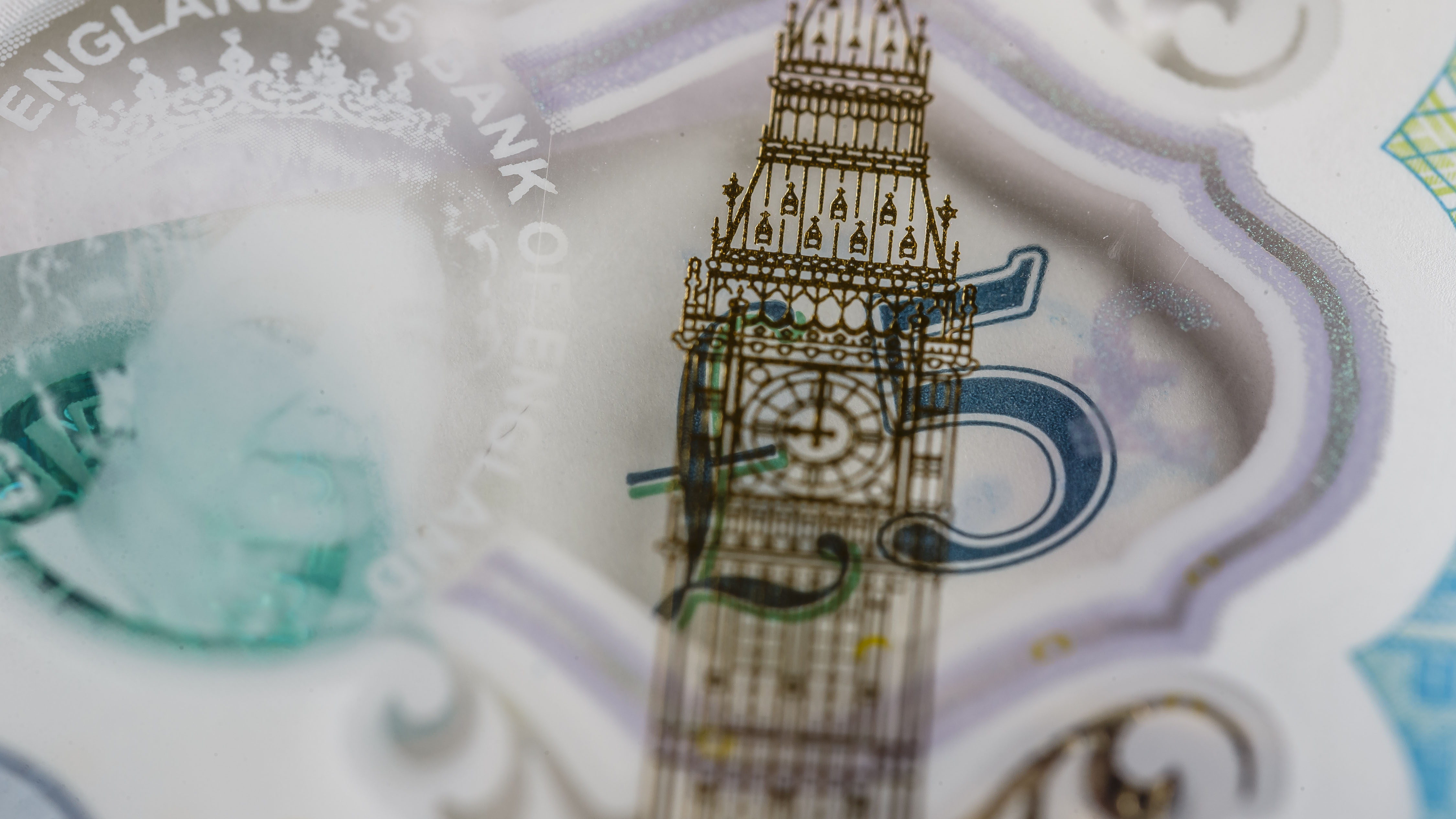 Governor Mark Carney is getting a helping hand from the currency markets in the Bank of England's efforts to bring down inflation without harming the economy.
The pound has jumped in 2018, leaving its trade-weighted level more than 3 percent higher than the central bank's assumptions in November. That's likely to knock about 0.2 percentage point off inflation forecasts over the next two years, according to calculations by Dan Hanson at Bloomberg Economics. With global growth the fastest in a decade, the currency's gains may not even hurt sales abroad.
Sterling's slump since 2016 created what BOE Deputy Governor Ben Broadbent calls a "sweet spot" for exporters -- a weaker currency even though trade arrangements with the EU haven't changed. That helped manufacturing jump 2.7 percent in 2017, its best performance in three years.
In November, the BOE raised its benchmark interest rate for the first time in 10 years and said at the time a few more hikes would probably be needed to bring consumer-price growth back to the 2 percent target. Inflation was at 3 percent in December.
"We would expect sterling to have a fairly material impact on their price predictions," said Philip Shaw, an economist at Investec. "But we wouldn't be too concerned -- it could even be positive for growth through the reduction of the squeeze on consumer spending."
Britons have been hammered by rising prices and meager wage gains, holding back consumption and U.K. growth while the rest of the world booms. Companies including EasyJet Plc and Britain's biggest supermarkets have bemoaned increased costs.
Officials at the BOE are working on updates to their predictions for growth and inflation for publication on Feb. 8. Carney is due to speak about forecasting at U.K. Parliament on Tuesday.
What our economists say:
"Stronger sterling makes it a bit easier for the MPC to justify its current policy stance in the near term. But it will do little to quell concerns on the committee that without further policy tightening in the next couple of years, domestic inflation could get up enough speed to deliver a more persistent overshoot of the inflation target."

-- Dan Hanson
The resurgence is a reversal of the currency's performance in recent years. Already on a downward trend before the Brexit vote, it tumbled to the lowest since the 1980s afterward. The effective exchange rate -- weighted for imports and exports -- remains about 10 percent weaker since the referendum to leave the European Union.
Still, the pound has climbed more than 4 percent against the dollar in 2018, and reached $1.4347 last week, the highest since the night of the vote. Against the euro -- more important for trade -- it's climbed about 1 percent, and reached the strongest since June 2017.
With inflation already forecast to have peaked, the rally in sterling could bring further relief to consumers. Even before January's gains, retailer Next Plc said this month that it sees lower price pressures in 2018, expecting costs to rise 2 percent in the first six months of the coming year and stay flat in the second half.
Consumer confidence rose by the most in a year in January, according to a report published Tuesday, as households' assessment of their financial position improved.
A move above $1.45 wouldn't erase the upward growth revision from the central bank that JPMorgan Chase & Co. economist Allan Monks expects next month. That could "buy the BOE more time but would not take tightening off the table for this year," he wrote in a note last week.
Still, Carney may also judge that the pound's appreciation won't be enough to hold off on tighter policy. BOE officials usually say they look through small currency-driven inflation moves. They are more concerned about signs of domestically generated price growth, which may start picking up again.
For now, at least the government is pleased.
"Getting that inflation rate down -- and a rising pound helps to do that -- helps to drive increases in real wages, and that's good for our economy and good for our society," Chancellor of the Exchequer Philip Hammond said in a Bloomberg Television interview in Davos last week.
— With assistance by Jill Ward, and Francine Lacqua
Before it's here, it's on the Bloomberg Terminal.
LEARN MORE