Trade Talks Resume in Seoul in Wake of U.S. Tariffs
By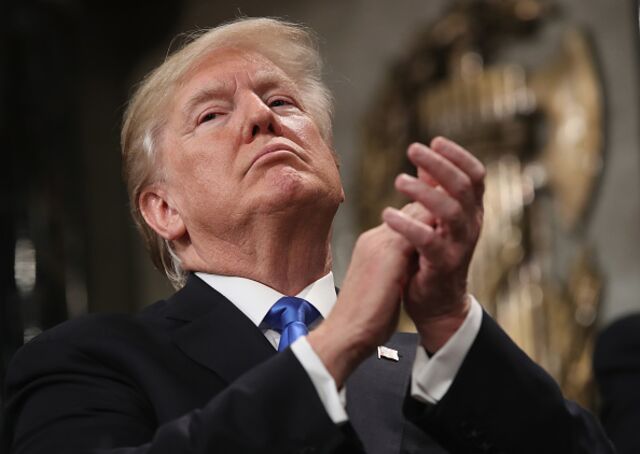 A week after the U.S. government imposed safeguard tariffs that hit South Korean washing machine makers, negotiators from the two nations met in Seoul to discuss how to revise their free-trade deal.
 
The two days of negotiations that began Wednesday, following a first round in Washington earlier this month, were likely to focus on resolving barriers to American exports, according to U.S. Trade Representative Robert Lighthizer. While the conflict over washing machines wasn't specifically on the agenda, Korea disputes the U.S. action and it could cloud the broader FTA talks.
Relations between the two allies have been difficult since President Donald Trump came to power, pledging to roll back international agreements that he holds responsible for costing American jobs. Differences between the military allies over how to deal with the nuclear-armed regime in Pyongyang add tension to the trade feud.
"The U.S. seems to want a speedy conclusion in fixing the deal, narrowing its focus to the manufacturing sector, especially automobiles," said Choi Won-mog, a professor of law at Ewha Womans University. "Korea can suggest changes to make it more difficult to arbitrarily apply trade remedies, especially among countries that have free-trade agreements."
Yoo Myung-hee, Korea's deputy trade minister for FTA negotiations, told reporters after talks on Wednesday that safeguard measures were discussed and the talks would continue on Thursday, according to a report from Chosun Biz.
In the initial meeting in January, the U.S. presented proposals to improve auto exports and lift trade barriers, while Korea raised issues with the investor-state dispute settlement clause and trade remedies, according to the negotiators.
American Cars
The U.S. has complained about a rule that limits the sale of American cars that don't meet Korean safety standards.
The tariffs the U.S. is now applying to washing machines comes under trade remedies and allow it to limit imports that are hurting a domestic industry. Korea has filed a complaint to the World Trade Organization protesting the U.S. move.
Korea's trade surplus with the U.S. was about $18 billion in 2017, according to data from the Korea International Trade Association. While that had narrowed from about $23 billion a year earlier, cars accounted for more than 70 percent of the value of the surplus.
Before it's here, it's on the Bloomberg Terminal.
LEARN MORE