Buffett, Bezos and Dimon Could Mess Up the Fed's Inflation Goal
By , , and
Health-care initiative that lowers costs could damp PCE gauge

Effect won't come instantly, but could be meaningful over time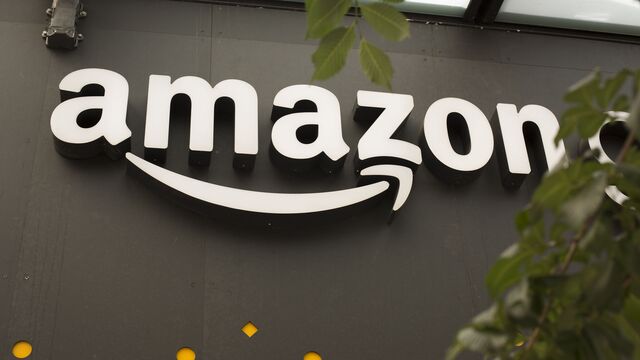 Corporate America just wrote the Federal Reserve a prescription for low inflation.
Warren Buffett, Jeff Bezos and Jamie Dimon's plan to start an independent firm to manage health-care services for their 1.2 million employees at a lower cost has the potential to make the Fed's 2 percent target for the core Personal Consumption Expenditure inflation index even more elusive over the long haul. Health makes up 22 percent of the gauge, and price increases in the sector had already been sluggish over the past decade or so.
The thinking is that the effort being spearheaded by Bezos's Amazon.com Inc., Buffett's Berkshire Hathaway Inc. and Dimon's JPMorgan Chase & Co. is almost certainly aimed at disrupting the broader industry, even if details were scant in their statement Tuesday. The effect won't be seen right away, of course -- it takes a long time to build a new health-care system from the ground up -- but over the long term, the impact could be significant.
The health plan "could have a meaningful impact on core PCE" and the broader consumer price index, said Ben Emons, the chief economist and head of credit portfolio management at Intellectus Partners.
Janet Yellen, whose last meeting as the Fed's chair is this week, has blamed transitory factors such as low wage growth and falling costs for cell-phone service for her inability to boost PCE to the 2 percent level that it hasn't seen since mid-2012. The Fed's preferred inflation gauge rebounded to an annual rate of more than 1.5 percent at the end of 2017 after slowing below 1.3 percent in August.
There's been little reaction in market-based measures of inflation Tuesday, in stark contrast to the rout in health-care stocks battered by Amazon's entry into the space. But that's not too surprising, according to Emons, as those are based on the consumer price index, a metric which places a much lower weighting on health care than PCE.
To be sure, if any new health-care drag on inflation comes after prices have risen to the Fed's goal, it could be good news for policy makers by helping to keep prices in check.
For now, the health-care effort is unlikely to effect near-term Fed strategy, according to Stephen Gallagher, the chief U.S. economist at Societe Generale in New York. Over the long-term, however, there's the potential to meaningfully reduce costs, he said.
"You're bringing technology into an area that has been somewhat resistant to some of the forces of price discovery and supply-demand," Gallagher said. "More price discovery, more information -- it would tend to bring prices down. The question is how soon would this happen."
Before it's here, it's on the Bloomberg Terminal.
LEARN MORE