climate-changed
Bill Nye Gets Grief Flanking Climate Critic at Trump Speech
By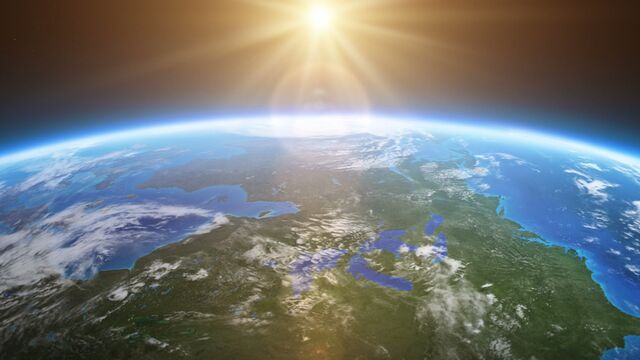 Bill Nye -- aka "The Science Guy" -- is in hot water with environmentalists and scientists alike for attending the State of the Union address as a guest of a lawmaker who has expressed skepticism of global warming.
A petition urging Nye to "not support the Trump administration's disastrous climate denial agenda" by attending as the guest of Oklahoma Republican Congressman Jim Bridenstine, whose nomination to head National Aeronautics and Space Administration has drawn fire due to his lack of a science background and planet-warming stance.
Bridenstine, who at one time called on President Barack Obama to apologize for spending funds to study humans' affect on the climate, has since moderated his view, acknowledging after his nomination that humans are contributing to climate change.
The petition has more than 35,000 signatures, according to organizer ClimateTruth.org.
"As scientists, we cannot stand by while Nye lends our community's credibility to a man who would undermine the United States' most prominent science agency," another group, 500 Women Scientists, wrote in a blog Tuesday.
Nye defended his attendance on Twitter, writing he was attending in capacity as chief executive officer of the non-profit Planetary Society.
"My attendance tomorrow should not be interpreted as an endorsement of this administration, or of Congressman Bridenstine's nomination, or seen as an acceptance of the recent attacks on science and the scientific community," he wrote.
U.S. President Donald Trump, who has called global warming a hoax invented by the Chinese, said in a recent interview with British journalist Piers Morgan that the argument that climate change is real "wasn't working too well because it was getting too cold all over the place."
In fact, the six hottest years on record have all occurred since 2010. Every decade has been warmer than the previous decade since the 1960s, according to National Oceanic & Atmospheric Administration data.
— With assistance by Eric Roston
(
Updates with details on Bridenstine's views on climate change in third paragraph.
)
Before it's here, it's on the Bloomberg Terminal.
LEARN MORE