markets
'50 Cent' Grabs Even More Protection Against U.S. Stock Selloff
By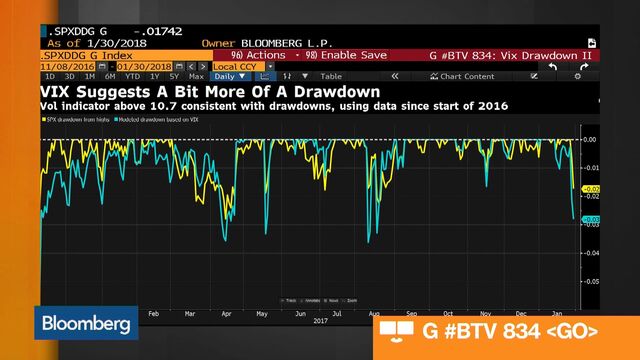 Trading patterns in options markets suggest the volatility trader known as "50 Cent" is back to the grind.
At 10:32 a.m. in New York, 50,000 March VIX calls with a strike price of 25 were purchased at 49 cents apiece.

On Friday, 50,000 March VIX 24 calls were purchased for the same price. These options would gain in value on a spike in the Cboe Volatility Index, also known as the VIX.
In stocking up on options that would help shelter a portfolio of risk assets from any market storm, this volatility buyer is seemingly taking a page out of "The 50th Law," a book authored by Curtis Jackson III -- that is, "50 Cent" the rapper -- and Robert Greene:
"Every negative is a positive. The bad things that happen to me, I somehow make them good. That means you can't do anything to hurt me."
Before it's here, it's on the Bloomberg Terminal.
LEARN MORE