business
Wynn Sexual Misconduct Allegations May Upend Trial With Ex-Wife
By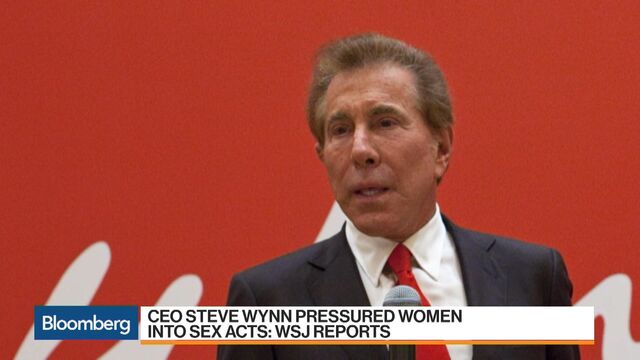 Allegations that casino mogul Steve Wynn sexually harassed numerous employees at his Las Vegas resort may tilt the scales at the upcoming trial with his ex-wife, who claims she was booted off the company's board for challenging his "reckless behavior."
"It's a game changer," said Devin McRae, a litigator with Early Sullivan Wright Gizer & McRae in Los Angeles. "These allegations paint a picture of serious predation."

Elaine Wynn, who has been fighting her ex-husband to gain control over her $1.8 billion stake in Wynn Resorts Ltd., claims she lost her board seat in 2015 because she raised questions about how Steve ran the company, including hiding from the board that he paid millions of dollars to settle misconduct claims by a former employee. Steve Wynn has denied the harassment allegations that were reported Friday by the Wall Street Journal.
Elaine may try to have victims of Steve's alleged misconduct testify at the trial scheduled to start in April, said McRae, who isn't involved in the case. Although Wynn's lawyers may try to keep evidence supporting the allegations out of the trial, Elaine can make a good argument that it's relevant to her claim that Steve breached his fiduciary duty, according to McRae.
Wynn Resorts fell 10 percent on the Journal story and the company faces calls to oust or investigate its chairman and founder. The company declined to comment on the litigation.
A representative if Elaine Wynn didn't immediately respond to a request for comment.
Before it's here, it's on the Bloomberg Terminal.
LEARN MORE