markets
Puerto Rico Wants to Stall Creditors. That Went Badly in 1842
By
The plan revives a tactic surpassingly rare in a placid market

Municipalities with $1.7 trillion pension burden seek an out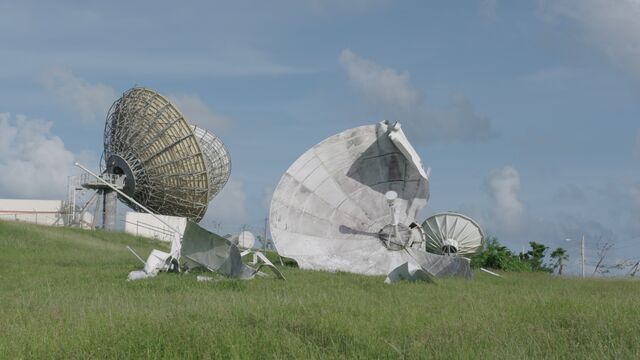 Puerto Rico may pave the way for struggling U.S. cities and states to bite the hands that fed them billions.
The U.S. territory says it can't pay any of the estimated $17 billion due to bondholders in the next five years. If the gambit is approved by a federal financial control board and kept in place once it emerges from bankruptcy, it would be the first time a major municipal borrower formally suspended debt payments since New York City's 1975 fiscal crisis.
That could make it easier for some of America's most troubled cities and states -- among them Chicago, Illinois, New Jersey, and Connecticut -- to try the same maneuver in the years ahead. Such a step would provide relief for places struggling with pension obligations and moribund urban economies, but could cripple their ability to improve infrastructure and pay for new services. And it would threaten the viability of a $3.8 trillion market generally thought of as the safest investment behind Treasury bonds.
"When you've got unfunded liabilities in which there is no way to ever catch up, you wonder what's the end game," said Marilyn Cohen, chief executive officer of Envision Capital Management, who has worked in the municipal market since 1979. "The end game won't be pretty for bondholders, that's for sure."
'Matter of When'
Puerto Rico is idiosyncratic, given that its special territorial tax status made Wall Street eager to fuel a $74 billion debt binge despite a declining economy and population. Indeed, the number of municipal defaults -- excluding those made by the island -- reached an eight-year low in 2017. No city or town has filed for bankruptcy protection since August 2015, and states don't have the ability to have their debts dismissed in federal court.
How Puerto Rico Managed to Dig a Deep Financial Hole: QuickTake
The market is sensitive to any possibility that Puerto Rico's suggestion of a moratorium might spread. In 2010, banking analyst Meredith Whitney incorrectly predicted "hundreds of billions" of municipal-bond defaults, causing one of the steepest selloffs in the municipal market in the past decade. 
State and local governments face a $1.7 trillion debt to their pensions, a debt that is difficult for politicians to rein in if they don't deeply cut spending or hike taxes. In 2015, the Illinois Supreme Court struck down a 2013 pension overhaul, saying it violated the state constitution's ban on reducing retirement benefits. Other states have similar protections.
States can't file for bankruptcy protection, and when the idea of giving them that option was raised after the last recession it was roundly dismissed by U.S. lawmakers and governors of both parties. But some governments need a way out, said John Moorlach, who was treasurer of Orange County, California, which filed its own record-setting case in 1994.
"There are ways to get out of the situation," he said. "It's just the will."
Breathing Room
Puerto Rico isn't the first to try a debt-payment moratorium. New York lawmakers in 1975 allowed the near-bankrupt city to stop making payments on short-term notes for three years. An appeals court declared the measure unconstitutional the next year.
But the respite allowed the city to fix its finances, said James Spiotto, managing director at Chicago-based Chapman Strategic Advisors LLC, whose firm advises on municipal restructurings. The state created a vehicle that allowed the city to tap the capital markets again and it operated under a control board similar to Puerto Rico's.
In recent years, Detroit, San Bernardino and Stockton all temporarily quit making debt payments while they were in bankruptcy and eventually won court permission to slash liabilities from pensions to bonds. Afterward, they resumed normal payments, albeit on a smaller debt load. Puerto Rico appears to be proposing that even after the bankruptcy ends, debt payments may not resume for years.
In the 1840s, eight states and one territory defaulted on their debts. Florida, then a mere territory, repudiated $4 million in bonds in 1842, according to the National Bureau of Economic Research.
It took Florida over 10 years to borrow again, Spiotto said. For that reason, he said he doesn't think municipalities will follow Puerto Rico's suit because having the ability to borrow cheaply is essential.
"It's been greeted by the market harshly," he said.
Paying Paul
States and cities are already taking at least one page out of Puerto Rico's playbook. The island built up its crushing debt by borrowing to pay off older debts, like using one credit card to pay off another.
After a political standoff left Illinois without a budget for two years, the near junk-rated state borrowed $6 billion in October to pay off the $16 billion in unpaid bills it accrued from that time without a spending plan. Pennsylvania, which has seen its credit rating slide over the years due to high debt and pension costs, will borrow more than $1 billion next week to help close its deficit. Houston took on a $1 billion obligation in December to close the debt it owes to retirees, a practice widely frowned upon.
Puerto Rico gives a "big warning sign" for states and cities with large debts, poor financial management, and unfavorable demographic trends, said Jeff Timlin, managing director and portfolio manager at Sage Advisory Services, which oversees about $1 billion of municipal bonds.
"This isn't a widespread problem, but there were no problems a decade ago in the muni market," he said. "We're starting to see municipalities trending in a direction leading to their own demise."
— With assistance by Steven Church
Before it's here, it's on the Bloomberg Terminal.
LEARN MORE