markets
The Alt-Coin Rally Is Likely Done for 2018 So Stick to Bitcoin, Says Fundstrat
By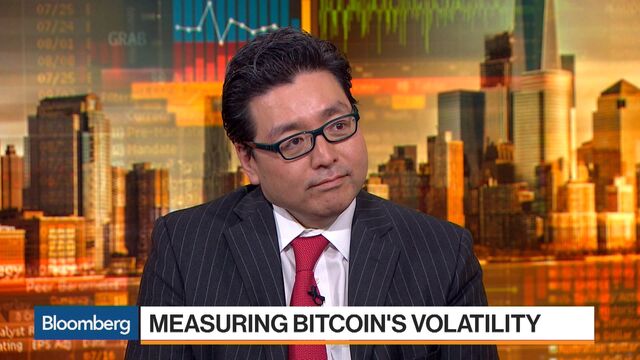 The smaller cryptocurrencies may have hit their peak for the year -- a potential signal it's time to buy bigger ones such as Bitcoin, Ethereum and EOS, according to Fundstrat.
By early this month, 78 percent of small-capitalization tokens had risen more than 200 percent in terms of a 90-day trailing return, nearly matching the 2017 high of 81 percent. That level of "alt-coin" surge appears to happen only once a year, Fundstrat Global Advisors LLC strategists led by Tom Lee wrote in a note Thursday.

In the past four years, the rollover of the smaller tokens has led to outperformance of bigger ones, according to the Fundstrat strategists. This time around, the three most attractive among the biggest cryptocurrencies are EOS, Ethereum and Bitcoin, based on Fundstrat analysis that uses upside versus downside volatility and return measures, along with other metrics.
The stall in cryptocurrencies over the past few weeks is "very healthy given the strength of the gains seen in 2017, particularly in the back half," the strategists wrote. "But a notable shift is taking place toward large-cap and more established tokens, which we believe is potentially the start of a multi-month rotation."
Before it's here, it's on the Bloomberg Terminal.
LEARN MORE