politics
Trump Hosts at Least 15 European Executives at Davos Dinner
By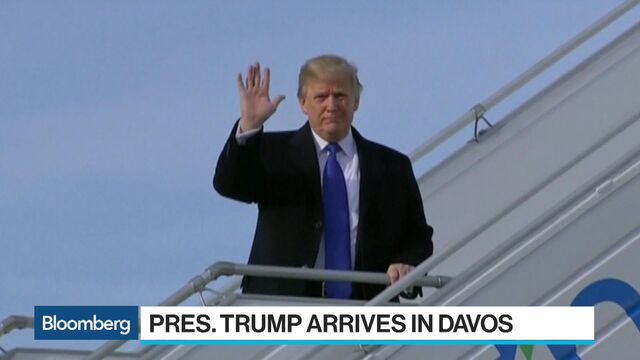 Follow our full coverage of Davos 2018 here.
President Donald Trump will host more than a dozen top executives from major European companies for dinner Thursday in Davos, Switzerland, according to a list released by the White House.
Attendees include Adidas AG Chairman Kasper Rorsted, Siemens AG Chairman Joe Kaeser, Nestle SA Chief Executive Officer Mark Schneider and Novartis AG incoming Chief Executive Officer Vas Narasimhan.
"There's been a lot of warmth, a lot of respect for our country, and a lot of money - billions and billions of dollars coming into the U.S.," Trump told executives as they sat down to dinner.
Trump arrived at the gathering of global elites Thursday, joining a large delegation of U.S. officials already there. Secretary of State Rex Tillerson, Secretary of Homeland Security Kirstjen Nielsen, National Security Adviser H.R. McMaster and National Economioc Council director Gary Cohn will also attend the dinner, according to the list.
Here's Who's Having Dinner With Trump at Davos
Late Wednesday, shortly before leaving for Davos, Trump told reporters that he decided to go to Swiss mountain gathering "to get them to bring back a lot of money. They're going to invest a lot of money in this country."
Before it's here, it's on the Bloomberg Terminal.
LEARN MORE