business
Ex-TCW Fund Manager Seeks $30 Million in Harassment Suit
By , , and
Sara Tirschwell says she was terminated from firm last month

Firing came days after she made compaint to firm, suit says
A former TCW Group Inc. portfolio manager sued the asset manager for at least $30 million, saying she was improperly fired a little over a week after complaining of sexual harassment by her boss.
Sara Tirschwell claims she was terminated in December as managing director of the firm's Distressed Strategy Group about nine days after she complained about Jess Ravich, her group's managing director. Ravich was accused of making unwanted sexual advances during breakfast meetings over 10 months -- usually while clothed in a white terry bathrobe -- and repeatedly coercing Tirschwell into sex, implying she'd be starved of resources and access to investors if she rejected him.
The firm denied the allegations in Thursday's lawsuit.
"Tirschwell was dismissed for cause due to repeated, documented violations of firm policy, and had made no complaint of any kind before it was clear she was being dismissed," the firm's spokesman, Douglas Morris, said in an email. "TCW is proud of its inclusive culture and has a zero tolerance policy for any form of predatory behavior."
Ethical Wall
In her complaint, Tirschwell says TCW attributed her termination to violation of an ethical wall when she brought information to the attention of a member of TCW's Direct Lending team. Tirschwell didn't provide the group with any non-public information and the notion that TCW had imposed such a wall isn't credible, according to the lawsuit, because members of the Direct Lending group are exposed on a daily basis to the activities of the Distressed Strategy group.
In a meeting about the alleged violation, Tirschwell was offered severance of $500,000, according to the suit.
The case erupts as the #MeToo movement spreads across industries, prompting women to share their stories of sexual misconduct and gender inequity. While powerful men have been pushed out of jobs in media, the arts, politics and the restaurant business as women have spoken up to allege egregious behavior, Wall Street stories so far have remained relatively rare.
The suit also names David Lippman, TCW Group's chief executive officer. He came to the firm in 2009, when TCW acquired Metropolitan West Asset Management on the same day it fired Jeffrey Gundlach as chief investment officer. Ravich, 60, joined TCW as head of alternative products in 2012. Lippman and Ravich first got to know each other in the 1980s when they both worked under Michael Milken at Drexel Burnham Lambert.
"This isn't a case that was filed lightly," Tirschwell's lawyer, Steven Storch, said in an interview. "She filed a complaint. Then she was fired. The person against whom she filed the complaint was then promoted to the board of directors. We think those days of retaliating against a woman who filed a complaint are over."
TCW Buys Craton to Expand Alternatives Business Under Ravich
TCW said it hired an independent investigative firm to probe the allegations. "Ms. Tirschwell has declined to participate in the investigation," Morris said.
Representatives for Ravich and Lippman referred questions to Morris.
The suit shines an unwelcome light on Wall Street, which has repeatedly confronted allegations of gender bias over the years.
Bank of America Corp. Vice Chairman Anne Finucane said Tuesday in an interview with Bloomberg Television in Davos, Switzerland, that Wall Street firms have cleaned up their boys club reputation.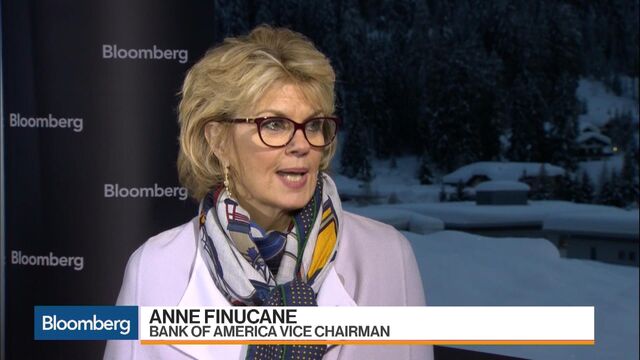 "I'm not saying there isn't an individual that is not going to do something rogue that I don't like or someone else doesn't like," Finucane said, speaking broadly about the #MeToo movement's impact on Wall Street. "I just think that we as an industry had a lot of difficult years, and we have learned from that."
The case is Tirschwell v. TCW Group, 150777/2018, New York State Supreme Court, New York County.
(An earlier version of this story was corrected to show that Tirschwell claims she was terminated nine days after reporting harassment.)
— With assistance by John Gittelsohn
(
Adds information in fifth and sixth paragraph about alleged policy violations.
)
Before it's here, it's on the Bloomberg Terminal.
LEARN MORE