business
Thiel-Backed Firm Raises $100 Million More for Pot Investments
By
Latest closing brings firm's fundraising total to $200 million

CEO sees 'global paradigm shift when it comes to cannabis'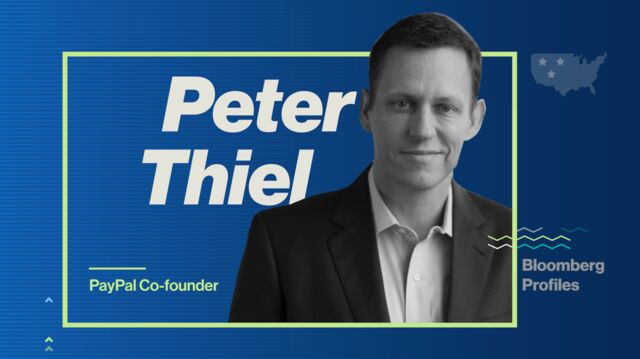 A private equity firm backed by billionaire Peter Thiel has raised an additional $100 million to invest in marijuana companies, a sign of the unflagging appeal of the pot industry in the face of a potential crackdown by U.S. Attorney General Jeff Sessions.
Privateer Holdings said on Thursday that the latest closing brings its fundraising total to $200 million, a record for a private company in the nascent cannabis industry. Though based in Seattle, Privateer looks mostly outside the U.S. for investment opportunities, mindful of the risks posed by the Trump administration. Earlier this month, Sessions rescinded an Obama-era policy that helped states legalize marijuana for recreational use.
"We're in the midst of a global paradigm shift when it comes to cannabis," said Brendan Kennedy, co-founder and chief executive officer of Privateer. "If I look today at the global leaders in this industry, I would look at companies based in Canada and the Netherlands and Israel and Spain -- not in the U.S., because the climate in the U.S. has deterred investments."
Privateer's portfolio includes companies such as Tilray, which operates a medical cannabis research and production facility in British Columbia; Goodship, an edibles company based in Washington state; and Marley Natural, the official cannabis brand of the late reggae legend Bob Marley.
Canadian Boom
In Canada on Wednesday, marijuana producer Aurora Cannabis Inc. agreed to acquire CanniMed Therapeutics Inc. in a C$1.23 billion ($1 billion) cash-and-stock deal that would be the largest yet in the country's red-hot marijuana industry.
Read more: Pot growers Aurora, CanniMed agree to $1 billion merger
In countries like Canada, cannabis investments are less risky, Kennedy said, and it's easier to do business with existing makers and sellers of pharmaceuticals and consumer-packaged goods. For example, Privateer is partnering with Shoppers Drug Mart, the largest pharmacy chain in Canada, which in June is expected to become the second country to legalize pot, after Uruguay. About 30 countries allow medical marijuana, and 10 more will probably do so by the end of 2018, Kennedy said.
As part of the announcement, Privateer said that its three founders are donating portions of their equity -- about $5 million, according to the company's current valuation -- to support what it said were communities harmed by pot prohibition.
Privateer says its investors are wealthy individuals, family offices and institutional investors. Institutions have mostly avoided the industry because of the risks posed by marijuana's status as an illegal drug under federal law. Thiel's Founders Fund was the first institutional investor to openly put money into the weed, which triggered a wave of change, Kennedy said.
"We've seen interest from very large investors who are interested in making eight-figure investments," he said. "That was really unfathomable five years ago. Large investors who manage billions and billions of dollars are recognizing that the end of prohibition is inevitable and that it will end sooner than most people think."
Before it's here, it's on the Bloomberg Terminal.
LEARN MORE