Siemens Plans Sale of Flender Mechanical Drive Unit
By , , and
German business could fetch more than 1 billion euros

Siemens CEO has been streamlining conglomerate structure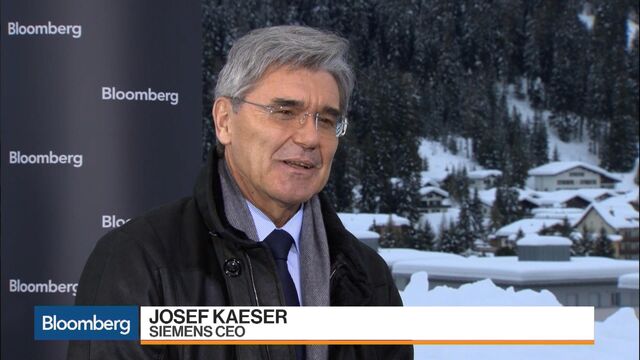 Siemens AG is planning the sale of its mechanical drive unit Flender GmbH this year as part of Chief Executive Officer Joe Kaeser's efforts to streamline Europe's biggest engineering company, according to people familiar with the matter.
The Bocholt, Germany-based business has attracted interest from potential acquirers including some Chinese companies and buyout firms, said the people, who asked not to be identified because the information is private. Flender could fetch more than 1 billion euros ($1.2 billion), one of the people said. A formal sale process could start later this year and there's no certainty these early-stage deliberations will lead to a deal, they said.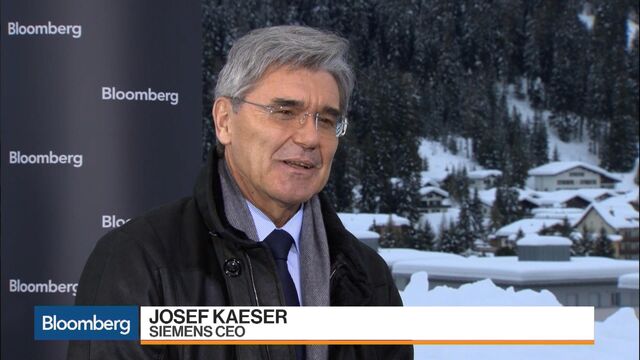 Asked about the potential sale, Kaeser told Bloomberg TV in an interview Thursday from Davos that Flender is faced with the development of cheaper, gearless drives. "That's something we need to look into for its structural change, but no one in the company said we would sell Flender," he said.
A divestment of Flender, which makes parts such as gears for conveyor belts and wind turbines, would be in keeping with Kaeser's whittling away at Siemens's vast portfolio of businesses to focus on its industrial core. The company is planning to sell shares in its health-care unit in the coming months and is working to merge its rail business with France's Alstom SA. Like rival General Electric Co., Siemens is struggling with its power division amid a broad decline in the global gas and power market.
The sale of Flender would be "a logical step in terms of Siemens's focus on core competencies and synergetic business areas," said Ingo Schachel, an analyst at Commerzbank.
Siemens's shares fell 1.1 percent to 121.62 euros at 5:00 p.m. in Frankfurt trading, giving a market value of 103 billion euros.
The German firm last year announced it would reorganize Flender as a separate standalone company under the Siemens umbrella as growth weakened and competition from Asia increased. The unit has eight production locations and more than 6,000 employees worldwide, according to a June press release.
Siemens bought Flender in 2005 from Citigroup Inc. for 1.2 billion euros to expand its automation division and manufacturing capacity of parts for the growing wind energy market.
Components made by the unit are used in cement production, shipbuilding, beermaking and offshore oil rigs. Other products include industrial couplings and clutches as well as related safety and diagnostic equipment.
Before it's here, it's on the Bloomberg Terminal.
LEARN MORE