politics
Hammond Has Bad News for Lawmakers Wanting Say in Brexit
By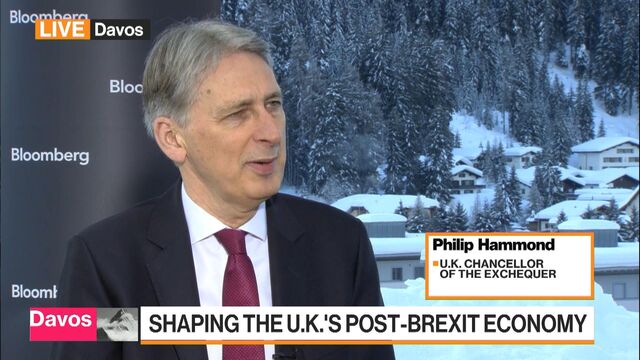 Chancellor of the Exchequer Philip Hammond gave the clearest indication yet that U.K. lawmakers won't have the full facts before them when they vote on the deal taking Britain out of the European Union.
In an interview with Bloomberg Television in Davos Thursday, he was asked: "Do you expect the details of the future relationship between the U.K. and the EU to be laid out clearly and in full by the time Parliament votes on the withdrawal deal?
Hammond's response: "Probably not the full details but we would expect the high level shape of the future relationship to be emerging by that time."
The "probably not" won't be reassuring to those lawmakers who want a meaningful say in the process. The U.K. has always said it wants a full trade deal wrapped up and ready to sign the moment it leaves the bloc in March 2019. October is the working deadline to allow all the different parliaments time to approve the deal before exit day.
U.K. government spokesman Max Blain responded to the comments.
"We've been clear on this: both houses of Parliament will have a meaningful vote on the final deal after negotiations have concluded," he said.
Before it's here, it's on the Bloomberg Terminal.
LEARN MORE