politics
White House Does Away With One Message, One Messenger on Dollar
By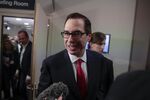 The U.S. Treasury secretary has traditionally been the chief spokesman on currency policy, though President Donald Trump's White House has demonstrated in the past 48 hours that the practice of one message and one messenger may be a thing of the past.
While Secretary Steven Mnuchin was the first administration official on Wednesday to discuss the greenback in comments that dominated financial headlines during the World Economic Forum in the Swiss Alps, he certainly wasn't the last. Others who work for Trump spoke about the U.S. currency, including another Cabinet member, a chief economic adviser, the White House press secretary, and even the president himself.
The cacophony of commentary from U.S. officials helped whipsaw the American currency. The dollar fell as much as 2.1 percent from last Friday's close and touched a three-year low before recovering more than half that ground late Thursday.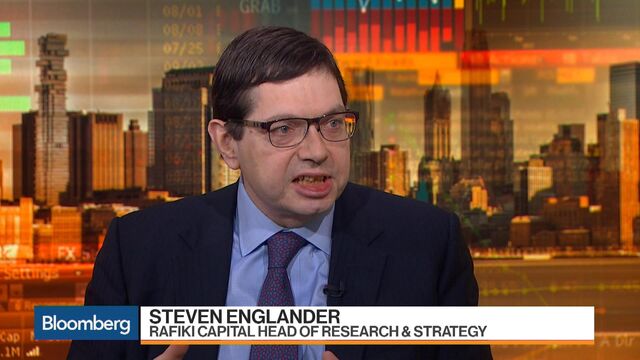 Here's a look at the administration's most salient comments on the dollar this week:
Treasury
Secretary
Steven Mnuchin

"Obviously a weaker dollar is good for us as it relates to trade and opportunities," he told reporters in Davos on Wednesday. The currency's short-term value is "not a concern of ours at all."

"But again I think longer term the strength of the dollar is a reflection of the strength of the U.S. economy and the fact that it is and will continue to be the primary currency in terms of the reserve currency."
| | |
| --- | --- |
| Commerce Secretary Wilbur Ross | Mnuchin "wasn't advocating anything. He was simply saying, it's not the world's biggest concern to us right now," he said later Wednesday on CNBC. "What he exactly said was the dollar, just like the Treasury bond market, is a huge market, a very liquid market, it's not something we worry a lot about day by day." |
| | |
| --- | --- |
| Press Secretary Sarah Sanders | "We have a very stable dollar because of how well the U.S. is doing, and it's as powerful as it's ever been," she said Wednesday at a briefing in Washington. "We believe in free-floating currency. The president has always believed in that." |
| | |
| --- | --- |
| National Economic Council Director Gary Cohn | "The market is setting the value of the dollar. We are the reserve currency of the world. We're going to maintain our status as the reserve currency of the world, and long term we have to have a strong dollar to do that," he said on CNN International Thursday. |
| | |
| --- | --- |
| President Donald Trump | "Our country is becoming so economically strong again, and strong in other ways too by the way, that the dollar is going to get stronger and stronger. And ultimately, I want to see a strong dollar," he told CNBC in an interview that aired Thursday. |
— With assistance by Benjamin Purvis
Before it's here, it's on the Bloomberg Terminal.
LEARN MORE