markets
Can a Hurricane Improve Growth Prospects? Puerto Rico Thinks So
By
New government projections suggest aid money will fuel growth

But growth would have to happen despite island's mass exodus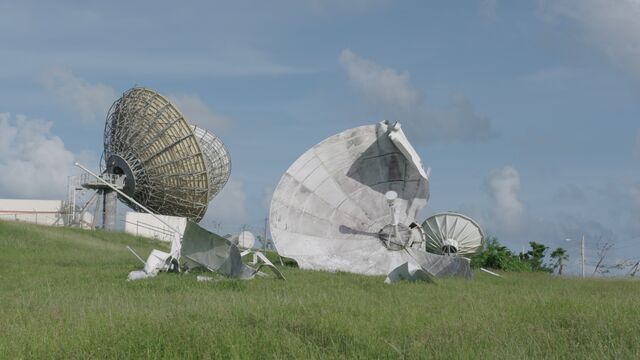 Puerto Rico thinks its five-year growth prospects actually got better after Hurricane Maria, not worse.
The island commonwealth just released a new fiscal plan that assumes a steep hurricane-related contraction in fiscal 2018 (July 2017-June 2018), followed by a four-year recovery that leaves it with marginal growth in the period, all told. Prior to the storm's Sept. 20 landfall, the bankrupt commonwealth expected a five-year contraction of about 11 percent.
What gives? By 2019, the government expects a rebuilding boom to take hold, fueled by insurance payouts and the $35.3 billion in pledged federal disaster aid. Such aid-fueled recoveries have come to be expected after disasters.
But Puerto Rico isn't a typical disaster zone. Even before the storm, the island of 3.3 million was mired in an economic slump and had lost some 300,000 residents to migration in the previous decade. The government says the exodus has accelerated after the storm, with as many as 600,000, or 19 percent of the population, leaving through fiscal 2022.
Before it's here, it's on the Bloomberg Terminal.
LEARN MORE