business
Barclays Chief Told May to Sacrifice Single Market Access
By and
CEO breaks ranks with peers, seeking U.K. regulatory control

Staley's comments come as U.S. relaxes banking regulations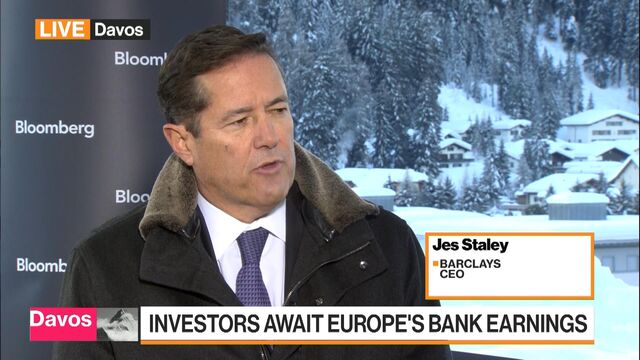 Follow @Brexit on Twitter, join our Facebook group and sign up to our Brexit Bulletin.
Barclays Plc Chief Executive Officer Jes Staley told British Prime Minister Theresa May to be prepared to sacrifice access to the single European market after Brexit if it means gaining control of its own financial rules, people with knowledge of the discussions said.
The American banker's comments come as U.S. President Donald Trump relaxes the reins on financial institutions, giving them a competitive advantage over the rest of the world. Britain should prioritize its own ability to set rules even at the cost of losing access to European markets, Staley told May at a meeting of financial executives earlier this month, said the people who declined to be identified. A Barclays spokesman declined to comment.
Staley is breaking ranks with Britain's top bankers, who had been united in their calls for the country to strike a deal with the European Union that would give it continued access to the bloc after Brexit. His comments chime with those of Bank of England Governor Mark Carney, who said in November the U.K. could review a European-dictated cap on bonuses after Brexit, a rule particularly hated by bankers.
As one of the biggest investment banks based in London, Barclays has much to lose from a Brexit deal that hampers its ability to compete with Wall Street. The lender is expanding its operations in Ireland to ensure it can continue trading after the split.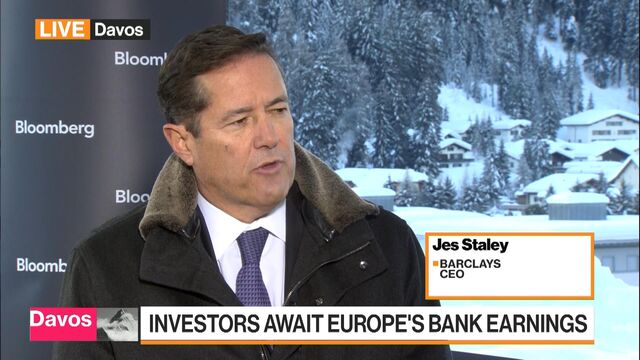 Bankers Meet
Other financial executives at the meeting with May on Jan. 11 included Deutsche Bank AG CEO John Cryan, HSBC Holdings Plc Chairman Mark Tucker and UBS Group AG Chairman Axel Weber. Staley reiterated his comments to government officials whilst attending the World Economic Forum in Davos this week, said the people.
Staley emphasized that he favors staying in the single market if the U.K. could negotiate some flexibility around regulatory differentiation, said the people. His opposition would be to accepting all EU rules without having any influence over them in exchange for financial access.

He said in a Bloomberg Television interview on Thursday that Trump's push to roll back restrictions imposed on the banking industry after the global financial crash of 2008 may also roil the sector.
"Post financial crisis, there was a consensus in major economies that we need to re-regulate financial markets, but do it in a way where we maintain parity across the markets so no institution could arbitrage one regulator against the other," he said. "But now, it does seem that the U.S. is willing to be on the front foot in making the U.S. market competitive. That's a substantial new phenomenon."
Bankers at the Davos conference, speaking privately, warned that American firms could cut back their European operations and redeploy those resources to more profitable businesses in the U.S., in light of the country's deregulatory outlook.
May is weighing how to best preserve London's financial-services sector, which underpins the British economy, in the wake of the 2016 vote to leave the EU. While more domestic control over regulations could benefit U.K. banks, leaving the single market could also damage the operations of lenders that use the City as a base for trading with the bloc.
In an interview with Bloomberg TV earlier on Thursday, May didn't rule out paying for access to the single market as part of a deal with the EU.
"We recognize the importance of the financial services," May said. "We want to ensure that we can continue to see those financial services, ensuring the City of London retains its role as a global financial center."
— With assistance by Gavin Finch, and Donal Griffin
(
Updates with May's comments in final paragraph.
)
Before it's here, it's on the Bloomberg Terminal.
LEARN MORE