Revlon Creditors Brace for Perelman Pulling a J.Crew-Style Deal
By , , and
Debt terms could allow cosmetics company to transfer assets

Bondholders ponder scenario where they lose claim on brands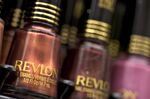 Revlon Inc.'s lenders are wondering whether Ron Perelman's cosmetics company is headed for a J. Crew-style debt makeover.
There's reason for concern, with profits faltering and some of Revlon's $3 billion of junk-rated debt trading at deeply distressed levels. What's more, the stock has lost about half its value since March 2015, potentially putting pressure on Revlon to aid shareholders -- with Perelman's investment firm MacAndrews & Forbes Holdings controlling the biggest stake.
That has some investors worried they'll end up like owners of J. Crew's debt, who took a hit last year when the preppy retailer used loopholes in its credit agreements to move assets out of their reach. As its liquidity dwindled, J. Crew transferred assets to an offshore subsidiary, leaving less collateral for lenders to claim in a potential restructuring. Investors and research firms that specialize in covenants say Revlon could do the same.
"It's the biggest concern we have," said Jim Russo, chief investment strategist at Altrius Capital Management, which holds Revlon's 2021 bonds.
Representatives for MacAndrews & Forbes declined to comment, and a spokesperson for Revlon didn't respond to requests for comment.

A "J. Crew-style trapdoor" in its loan documents means Revlon could make an unlimited amount of asset investments in unrestricted subsidiaries, according to a report Tuesday by Covenant Review's Adam Cohen. Xtract's Jenny Warshafsky said in a November report that even the company's most restrictive agreements would still allow it to move $645 million or more beyond reach.
Revlon could then distribute equity in that subsidiary to its shareholders -- namely, Perelman's firm, Warshafsky said. MacAndrews & Forbes controls about 85 percent of Revlon's Class A stock.
"Creditors will probably push back," Warshafsky said in an interview, but "this is technically permitted under the terms of the credit agreement."
The most likely candidate for such an asset transfer is Revlon's Elizabeth Arden, Warshafsky said, since it's the easiest to value. Revlon spent about $419 million to acquire the business in 2016.
In Flux
At the time of the acquisition, Chief Executive Officer Fabian Garcia said the newly combined beauty company, at around $3 billion in net sales, would reap rewards from a bigger global presence and greater scale.
The U.S. beauty industry is in flux as shoppers are finding new ways to buy their facial primer serums and rollerball perfumes. Specialty shops Ulta Beauty Inc. and LVMH's Sephora are opening dozens of new stores, while startups such as Birchbox and Ipsy bring samples right to doorsteps. Meanwhile, Amazon has entered the fray, quietly establishing itself as the largest online beauty seller in the U.S. with more than a third of the market, according to researcher 1010Data.
By contrast, much of Revlon's sales have been tied to struggling department stores such as Macy's and chain stores, which don't deliver the same shopping experience and service as the newer specialty outlets.
"People still use makeup, it's not a dead product," said Russo at Altrius Capital. "It's still a growing product -- it's just not a growing product for Revlon."

Revlon reported its third quarterly loss in a year last November, citing disappointing sales in the U.S. Garcia's turnaround plan aims to reach $5 billion in annual sales over the next five years by revitalizing his company's strongest brands, which include its namesake label, Almay cosmetics and celebrity fragrances.
Revlon is investing in online marketing and e-commerce by bringing in a digital consulting firm to overhaul its strategy. New ad campaigns star Rashida Jones for Almay and Reese Witherspoon for Elizabeth Arden.
The star power hasn't helped Revlon's 2024 bonds, which fetched 104.5 cents on the dollar as recently as February. By November, they were quoted for as little as 54 cents and now hover at about 60, levels that are often a prelude to a distressed exchange, according to Covenant Review's Cohen.
Perelman and his affiliates have used debt maneuvers before to gain advantage, according to Cohen, who cited reshufflings at Scientific Games and Harland Clarke. Some of Revlon's legal advisers also have plenty of experience pulling companies out of distress with creative solutions, Cohen added.
"Revlon creditors should assess their debt in light of Perelman making a move or the few remaining public shareholders waking up to this reality," Cohen wrote.
Quotes from this Article
Before it's here, it's on the Bloomberg Terminal.
LEARN MORE