politics
May Is Trying to Recruit Allies in Davos to Take On Big Tech
By
British leader again decries extremism, child abuse online

Plans new government body to advise on AI regulation, ethics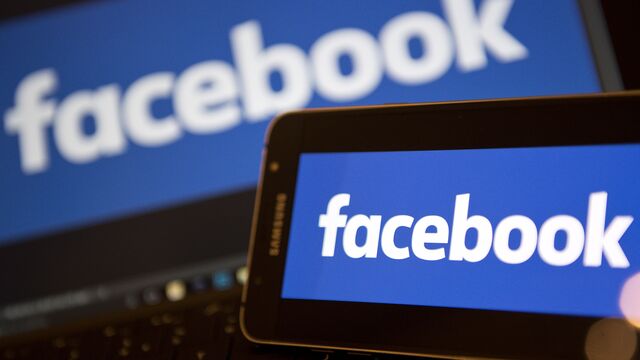 Follow our full coverage of Davos 2018 here.
On a break from Brexit, British Prime Minister Theresa May takes her crusade against technology giants to Davos.
"No-one wants to be known as 'the terrorists' platform' or the first choice app for pedophiles," May is expected to say according to excerpts released by her office ahead of her speech Thursday at the World Economic Forum in Davos. "Technology companies still need to go further in stepping up their responsibilities for dealing with harmful and illegal online activity."
Here's How Everyone Is Attacking Big Tech: QuickTake Scorecard
Investors in social media businesses such as Facebook Inc., Twitter Inc. and Google's YouTube, a part of Alphabet Inc., will be asked "to consider the social impact of the tech companies they are investing in."
In a recruitment drive among the global elite, May wants those with the biggest stakes in these companies to pile on pressure as well.
At stake is how to stop social media being used as platforms for extremist propaganda, hate speech, child sexual exploitation or human trafficking. The companies under fire have showcased efforts to use artificial intelligence to stop such content from appearing online.
Artificial Intelligence Is Scary, Boring and Useful: QuickTake

After two years of repeatedly bashing social media companies, May will say that successfully harnessing the capabilities of AI -- and responding to public concerns about AI's impact on future generations -- is "one of the greatest tests of leadership for our time."
May will unveil a new government-funded Center for Data Ethics and Innovation that will provide companies and policymakers guidance on the ethical use of artificial intelligence.
Facebook recently told U.K. lawmakers it now removes 83 percent of terrorist content within one hour. YouTube told the same Parliamentary committee that it removes 50 percent of such content within two hours and 70 percent within eight hours. Twitter said it now identifies and removes 75 percent of accounts posting terrorist content before they issue a single tweet.
While May is expected to acknowledge "some progress" on the part of technology companies, she'll stress the need to go further to have content removed automatically. They "must focus their brightest and best" toward that goal, she will say.
To be sure, the adoption of the most cutting-edge technology for this purpose raises a whole other can of worms -- also around ethics and the extent to which government should or even can regulate AI.
Before it's here, it's on the Bloomberg Terminal.
LEARN MORE