Trump Sparred With Ross Last Year Over Pace of Trade Action
By
Commerce secretary is latest member of Cabinet in doghouse

Ross's department recently submitted steel, aluminum reports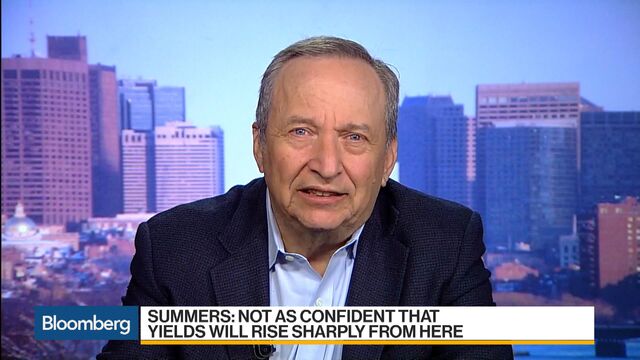 President Donald Trump grew frustrated with Wilbur Ross last year over the pace of trade negotiations and action against China, upset that his Commerce secretary had not done more to take on Beijing, according to a White House official.
The official, who spoke on condition of anonymity, said Trump and Ross were at loggerheads as the president sought quicker and more aggressive trade action from the Commerce Department. But officially, the White House said the relationship is solid.
Trump "loves Wilbur" and has full confidence in him, White House spokeswoman Sarah Sanders said at a press briefing on Monday in Washington.
Axios reported Sunday that Trump and Ross sparred last year over Ross's approach to China, a country the president has accused of carrying out economic aggression against the U.S. Ross, 80, also regularly dozed off during meetings, making his position in the administration even more tenuous, Axios reported, citing unidentified sources.
The White House official who spoke to Bloomberg confirmed that Trump was unhappy with Ross last summer and wanted his Commerce secretary to be more aggressive on trade. Trade actions often get caught up in international bureaucracy or require congressional input that can slow down progress, the official said.
Active Role
Trump and Ross have reconciled some of their disagreements, and Ross is likely to have a more active agenda this year, the official said. Ross is among a delegation of cabinet members planning to attend the annual Davos meetings with Trump this week.
"Secretary Ross is leading the administration's approach on steel, aluminum, intellectual property and trade," White House spokesman Raj Shah said. "Far from souring on his performance, since taking office, the president has expanded his responsibilities."
Ross has recently submitted findings of government studies into U.S. aluminum and steel imports that could result in tariffs or quotas and provide a boost to domestic producers. Trump has until April to decide which actions to take on the reports, including potential trade penalties against China.
The Financial Times reported last year that Trump opposed a deal on steel with China backed by Ross. Trump twice overruled Ross to reject a Chinese deal to reduce steel overcapacity, the FT reported, citing unnamed sources.
China Deficit
Trump's unhappiness with the U.S.-China trade relationship has shown no sign of abating. During a call last week with Chinese President Xi Jinping, Trump said he was disappointed that the U.S. trade deficit with China had continued to grow during his first year in office. He had promised during his campaign to reduce the gap.
"President Trump made clear that the situation is not sustainable," the White House said in a readout of the Jan. 15 call.
Before Robert Lighthizer was confirmed as U.S. Trade Representative in May, Ross had also been the unofficial spokesman for the U.S. position on the North American Free Trade Agreement. He said the administration wanted to reach a deal on a revised Nafta by the end of 2017 -- a timeline that many experts considered unrealistic and that Lighthizer disavowed.
No Harm
Ross also said the administration's goal was to "do no harm," echoing rhetoric of business leaders who wanted to see Nafta tweaked, not overhauled. Lighthizer has since made it clear that the U.S. wants major changes to the agreement, with the goal of reducing the U.S. trade deficit.
Trump has periodically feuded with several of his Cabinet members, especially Secretary of State Rex Tillerson and Attorney General Jeff Sessions. Axios also reported on Sunday that Interior Secretary Ryan Zinke had gotten crosswise with Trump recently for exempting Florida from a plan to open much of the U.S. coast to oil and gas drilling.
The White House official didn't say whether Ross had a habit of falling asleep at meetings. Ross was captured on television cameras appearing to doze off during a speech by Trump in Saudi Arabia last year.
— With assistance by Andrew Mayeda
Before it's here, it's on the Bloomberg Terminal.
LEARN MORE