politics
Trump Aides Kelly, Miller Draw Fire for Fanning Shutdown Fight
By and
Senators say Trump staff have been obstacles on immigration

President pulled toward harder line by advisers, senators say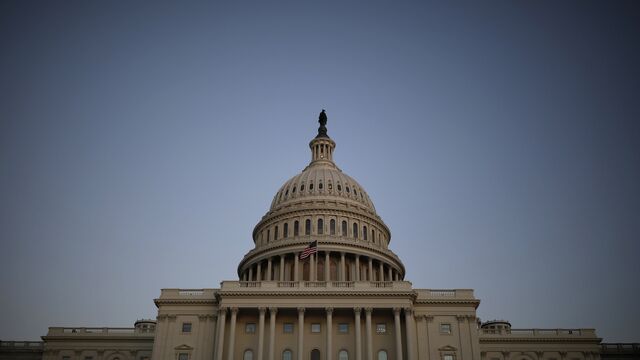 President Donald Trump's senior-most aides have played an unusually prominent role in the U.S. government shutdown drama, ensuring their boss struck a hard-right line on immigration and -- in the eyes of some senators -- hindering negotiations that may have avoided the deadlock.
Senator Lindsey Graham, a South Carolina Republican who has played a leading role in mediating the dispute, repeatedly blamed Trump's staff on Sunday for complicating talks. White House senior adviser Stephen Miller in particular has been a problem, he said.

"His view of immigration has never been in the mainstream of the Senate," Graham said, describing Miller as an advocate of reduced overall U.S. immigration. "And I think we're never going to get there as long as we embrace concepts that cannot possibly get 60 votes."
He also named Trump's chief of staff, John Kelly, as among the president's aides who had complicated the debate, though he called him "a wonderful man." Kelly was among the conservative opponents to a deal Senate Minority Leader Chuck Schumer had proposed to Trump in a private meeting on Friday and he called Schumer later in the day to tell him it wouldn't work, according to a person familiar with the talks.

For Schumer's part, he said that negotiating with the White House is like "negotiating with Jell-O." Top Democrats increasingly see Kelly as working to influence Trump against compromise on immigration, said a congressional aide.
Unusual Criticism
The intensely personal nature of the comments is unusual, in part because they point to a belief that Trump is at the mercy of his own staff and doesn't have his own firm positions on immigration -- a view the White House vehemently denies. In addition, they elevate usually anonymous back-room players into center-stage roles at a time when questions already exist about whether Trump has a firm grip on his own White House.
The back-and-forth signals that any chance of getting a final immigration deal could be difficult, if Trump is listening to the views of his most hard-line aides on the topic. Graham, for instance, has recently built good relations with Trump, including joining him on the golf course.
That coziness evaporated on Sunday, when a White House spokesman, Hogan Gidley, attacked Graham in language echoing the senator's criticism of Miller. 
"As long as Senator Graham chooses to support legislation that sides with people in this country illegally and unlawfully instead of our own American citizens, we're going nowhere," he said in an email.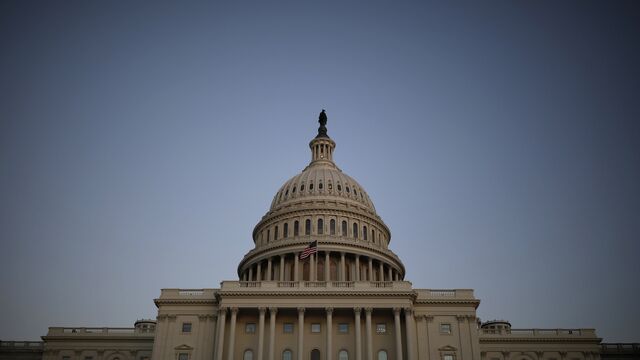 Mistrust High
The Senate has scheduled a procedural vote at noon Monday to advance legislation that may temporarily resolve the dispute and reopen the government. But mistrust is high between Senate Democrats, who have enough votes to force another shutdown if their immigration demands aren't met, and Trump.
Kelly didn't respond to an interview request and Miller directed questions to the White House press office.
Twice in the last 10 days, Kelly has been at the president's side when Trump's negotiating partners thought they had reached at least the outline of a deal to resolve the dispute -- only to discover later that they remained at an impasse. And Trump's critics say that his chief of staff wields unique influence as the power broker for a president with limited fidelity to policy positions.
Deals Collapse
On January 12, Graham and Senator Dick Durbin, an Illinois Democrat, went to the White House at Trump's invitation to discuss a proposal they thought could resolve the dispute. They arrived to discover that several immigration hard-liners had also been invited to the meeting, including Senator Tom Cotton of Arkansas and Representative Bob Goodlatte of Virginia. Kelly said in an interview on Fox News that he had alerted the conservatives to the proposal, but that it was Trump who had insisted they be invited to the meeting.
The meeting collapsed in acrimony after Trump denigrated immigrants from Haiti and Africa, using an expletive to refer to their countries of origin.
A week later, Schumer went to the White House at Trump's invitation to discuss a resolution. The two men were joined only by their chiefs of staff. Schumer said he left optimistic that they were on the cusp of a deal, before Kelly called later to nix it.
Kelly's Views
Kelly didn't push Trump the hardest to reject Schumer's proposal, two people familiar with the talks said. He did agree that Trump should insist on legislation to keep the government open without any immigration language, one of the people said.
Miller is an obvious scapegoat for Trump opponents seeking to explain the president's hostility toward Democratic immigration proposals. As an aide to Jeff Sessions when the attorney general was a senator from Alabama, Miller was well known for publicly advocating far-right policies on immigration -- positions he brought to the campaign trail and then to the White House.
Marc Short, the White House's chief legislative liaison, dismissed rumbling about Miller's influence as "a very unfair characterization" and critics "looking for a bogeyman."
"Stephen's been incredibly helpful," Short said. "I think Stephen knows this issue better than anybody else in the White House."
Kelly has established his own hard-line bona fides on the immigration. He was elevated to his current position from Secretary of Homeland Security after overseeing Trump's promised crackdown on undocumented immigration -- an effort that led to the most arrests by immigration enforcement officers in the past three fiscal years, according to the department.
Tougher Charges
Kelly also ordered immigration officials to pursue tougher charges against parents who brought their children illegally into the U.S.
The retired general who once led the U.S. Southern Command is not an immigration restrictionist in the mold of Miller, one former DHS official said. He is instead a stickler for the law, the official said. 
Kelly believes Congress should pass legislation if it wants particular groups of immigrants protected from deportation -- such as the people brought to the country illegally as children, called "Dreamers" by their advocates, who are at the center of the immigration dispute.
Kelly regularly told members of Congress in meetings that he was the reason Trump didn't sooner end former President Barack Obama's program for the Dreamers, Deferred Action for Childhood Arrivals, the former official said. Trump announced in September the government would stop considering new applications for the program. Kelly encouraged lawmakers to address narrow immigration issues that enjoy bipartisan support, such as DACA, rather than trying to negotiate a more difficult comprehensive overhaul, the official said.
He has also differed from Trump on the president's signature campaign issue, a wall across the border with Mexico. Kelly used the term "physical barrier" instead, and described a combination of walls, fencing and surveillance technology.
Wall Evolution
Kelly's position on the wall got him into trouble with Trump last week after he told a group of Latino lawmakers that the president had "evolved" on the issue. Trump issued a tweet the next day insisting that his beliefs hadn't changed.
Ironically, some of Trump's political allies believe Kelly and even Miller haven't exerted a strong enough hand with the president, allowing him to soften the strident positions on immigration he took during his campaign.
"I would have been happy to accept the president's entire platform and agenda that he brought to this city a year ago yesterday, but now it has changed," said Representative Steve King, an Iowa Republican who is one of the most anti-immigrant members of Congress.
Trump vowed during his campaign that he would completely end DACA, and at one point proposed a ban on Muslim immigration to the U.S. He substantially retreated from both positions as president.
"Stephen Miller is technically involved, without any doubt," King said. "My sense is he's engaged in trying to carry out the president's agenda. I don't know that he influences the president's agenda as much as I had hoped."
— With assistance by Anna Edgerton, Laura Litvan, Toluse Olorunnipa, and Steven T. Dennis
Before it's here, it's on the Bloomberg Terminal.
LEARN MORE