Children's Health Insurance Program About to Get Long-Term Extension
By
Senate clears a path to restore long-term funding for CHIP

Many states faced squeeze with reserve money set to dwindle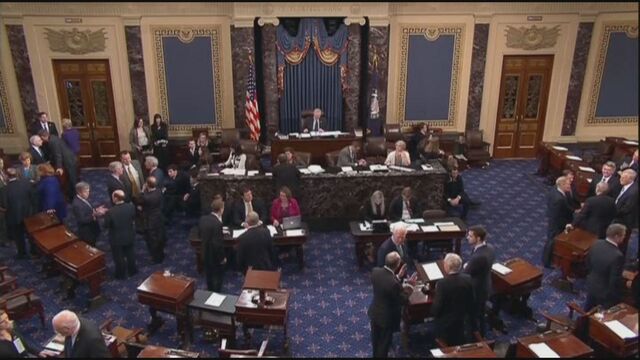 The Children's Health Insurance Program is poised to end its time in limbo after the Senate voted to end a three-day government shutdown.
The Senate is set to vote on a spending bill that includes a six-year extension of the program, after reaching deal to end a standoff that led to the first government shutdown since 2013. The House of Representatives, which already passed a spending bill that included a CHIP extension, is expected to approve the Senate measure. President Donald Trump is expected to sign it.
Permanent funding for CHIP, which provides health coverage for about 9 million children in low-income families, lapsed at the end of 2017 after lawmakers failed to reach an agreement. The program was shored up with a short-term patch of about $3 billion, leaving families that rely on it uncertain about its long-term fate.
While short-term funding was intended to last through the end of March, researchers at Georgetown University expected that for 11 states the additional funding would last only through February, and that they would have to dip into reserves.
Restoring funding for CHIP got easier politically after the nonpartisan Congressional Budget Office significantly cut its cost estimate for the program, citing last year's repeal of the Affordable Care Act's requirement that all Americans purchase health insurance. The CBO said a 10-year extension would have produced net savings.
Before it's here, it's on the Bloomberg Terminal.
LEARN MORE