Equity ETF Flows Show Just How Hated the U.S. Dollar Really Is
By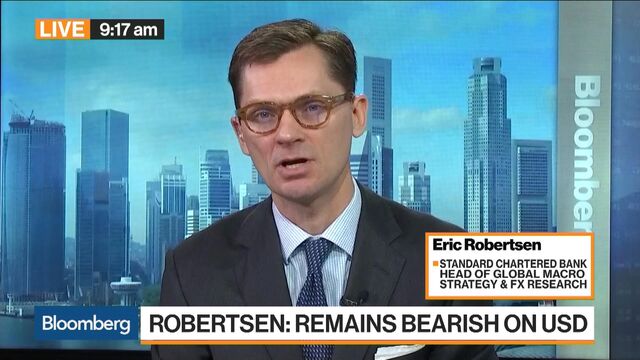 The robust appetite for Japanese stocks among U.S. investors early in 2018 also reveals something else: how little they like the beleaguered greenback.
The monthly gap between flows into products that offer exposure to Japanese equities on a hedged and unhedged basis is on track to blow out to its widest level on record in January. The WisdomTree Japan Hedged Equity Fund (ticker DXJ), which offers protection against foreign exchange fluctuations of the U.S. dollar relative to the yen via forwards, has been bleeding assets since the start of the year. Meanwhile, the iShares MSCI Japan ETF (ticker EWJ) is coming off two of its best five weeks for inflows in the past two years.

The advent of currency-hedged ETFs gave investors the seemingly perfect vehicles to bet on the success of big, thematic market trends like Abenomics and the European Central Bank's asset-purchasing program. While they'd fallen out of favor in recent years, analysts speculated that these products would see renewed interest thanks to the "America First" policies of President Donald Trump, which were seemingly bullish for the greenback.
But the current market regime of synchronized global growth has enabled the Nikkei 225 to buck its typical foreign exchange paradigm, rising roughly 5 percent year-to-date while the U.S. dollar has weakened by nearly 2 percent relative to the yen.
Before it's here, it's on the Bloomberg Terminal.
LEARN MORE