markets
Byron Wien Sees Emerging-Market Stocks Undervalued After 82% Rally
By and
U.S. valuation gap makes developing-nation stocks appealing

Commodity exporters will be bolstered by higher global prices
Emerging-market stocks are still undervalued after their 82 percent return over the past two years, according to Byron Wien.
With faster earnings growth and lower price-to-earnings ratios than their more industrialized peers, developing nations are the best bet for equity investors, said Wien, the 84-year-old vice chairman in the private wealth solutions group at Blackstone Group.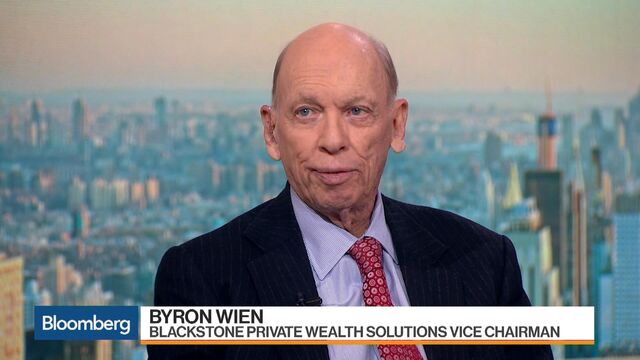 "When the disparity is great -- as it is now -- I think emerging markets are attractive," Wien said in an interview from New York, adding that inflows will also support the asset class. "The U.S. is getting expensive. Investors should be looking abroad, and I think they will."
Jeff Gundlach, chief investment officer at Los Angeles-based DoubleLine Capital LP, made a similar case earlier this month, citing the Shiller P/E Ratio, a measure of valuation based on cyclically adjusted price-to-earnings ratio, which shows investors paying a premium for U.S. stocks compared to emerging-market equities.

The former Morgan Stanley strategist's emerging-market bullishness is heavily influenced by the global trends highlighted in his 33rd annual "Ten Surprises" list of market predictions, published earlier this year. For example, his forecast that oil prices will surge above $80 a barrel suggests a boost for major producers such as Nigeria, Iran, Iraq and Venezuela, while his expectation that the North American Free Trade Agreement will survive despite Donald Trump's threats would make Mexican assets more appealing.
"It looks like Trump wants to trash Nafta and I don't think that's going to happen," said Wien, who's gradually handing off his duties at Blackstone to successor Joe Zidle, according to the Wall Street Journal. "Every day he says something negative, but he'll be forced to face the reality that tearing it up would be devastating for U.S. jobs, so he will back down."
Threats that could imperil emerging markets include weaker commodity prices (Wien actually sees them rising), war with North Korea (an unlikely but potentially horrific event) or a temporary 10 to 15 percent drop in U.S. stocks (which he sees as probable).
If U.S. markets briefly decline, emerging markets would probably follow suit, Wien said. But any such move is likely to be just a blip, not the start of a bear market. "The fundamentals of emerging markets are powerful enough to overcome many of these risks," he said.
Before it's here, it's on the Bloomberg Terminal.
LEARN MORE