politics
McConnell Threatens Early Monday Morning Vote: Shutdown Update
Bloomberg News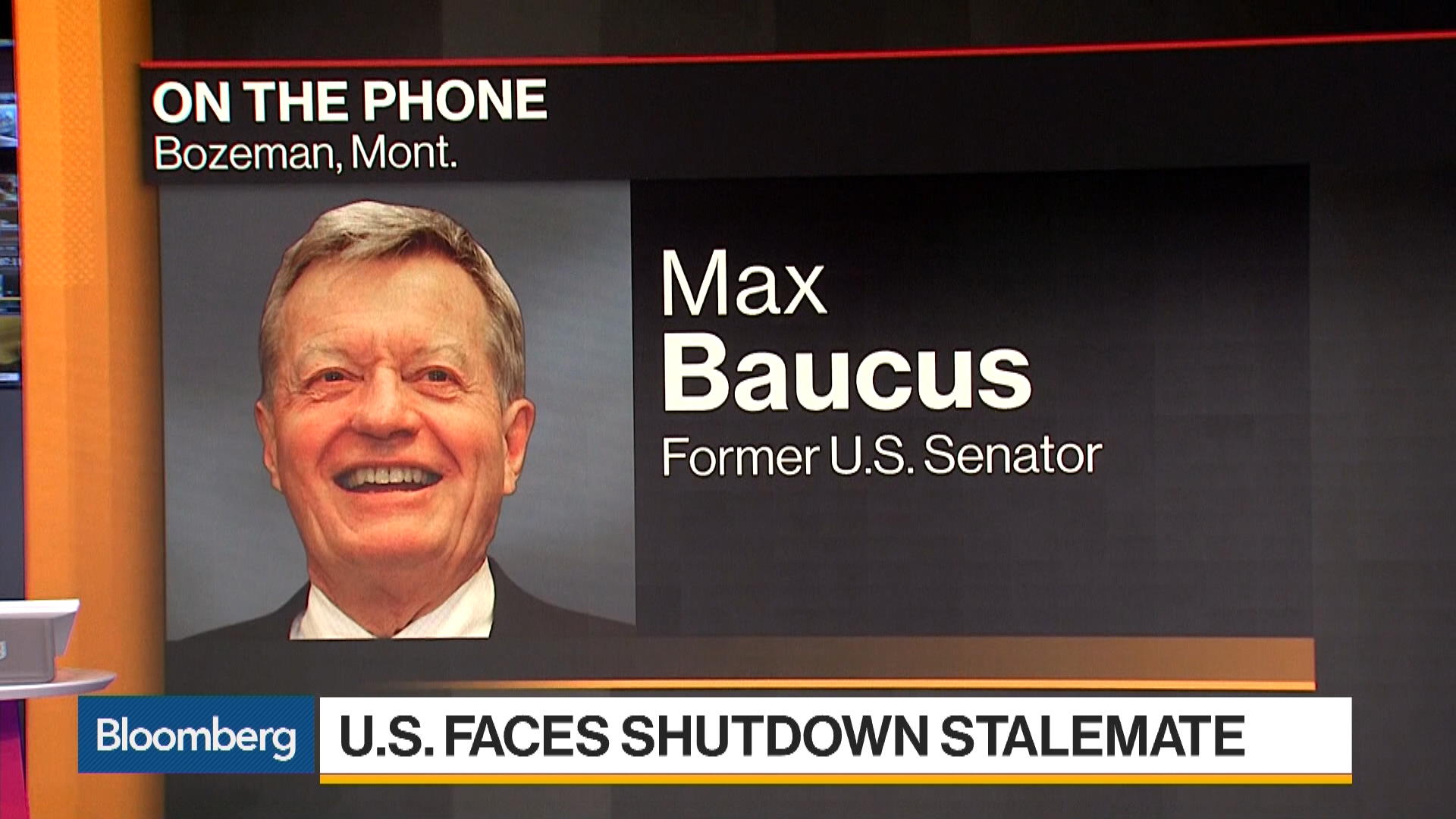 The House and Senate are in session Saturday as lawmakers try to resolve a spending impasse that partially shut down the federal government at 12:01 a.m.
Here are the latest developments, updated throughout the day:
McConnell Threatens Early Monday Morning Vote (7:08 p.m.)
Senate Majority Leader Mitch McConnell said on the Senate floor that the chamber will vote at 1 a.m. Monday on his plan to reopen the government and fund it for three weeks -- with no action on immigration -- unless Democrats agree to hold the vote earlier.
"We'll be right back at this tomorrow and as long as it takes" to pass a spending bill, McConnell said.
Senate Minority Leader Chuck Schumer said on CNN that the White House hasn't called him and "they say they are not negotiating -- that's foolish."
"I've asked them to bring the big four" congressional leaders to the White House, "but we haven't heard from them," Schumer said. He said he wants a bipartisan deal that sets budget caps for defense and non-defense spending, protects young undocumented immigrants from deportation, and provides disaster funds.
-- Ros Krasny, Laura Litvan
House GOP Said to Hint at Possible Weekend Deal (6:14 p.m.)
A senior House Republican said vote-counters are being told a deal could be reached Sunday to reopen and fund the government for three weeks, while a bipartisan group of senators met to discuss offering their own plan to leadership.
It's not clear the talks will amount to anything as Republicans and Democrats sniped and traded potshots on the first day of a government shutdown. House members jeered loudly at each other during afternoon floor debate as other lawmakers worked behind the scenes.
The senior House Republican, who spoke on condition of anonymity, said a deal would be based on a commitment by McConnell to accommodate, at some later time, Democrats' demand for a vote on a bill to protect young immigrants from deportation. Republican Senator Lindsey Graham proposed such a plan earlier Saturday.
The bipartisan group of 19 senators, led by Republican Susan Collins and Democrat Joe Manchin, met with the goal of agreeing on a plan to present to leadership on Sunday.
The senators would be playing a very "useful and welcome role" if they can present ideas that move the talks forward, Collins told reporters afterward. "It's a difficult path for the leaders to tread," she said.
Neither Collins nor Manchin, who joined most Republicans in backing the House-passed stopgap spending bill Friday, would say what members in the room were looking at. Manchin said an immigration proposal by Graham and Democrat Dick Durbin was a possible "rallying point," adding that lawmakers are looking at a variety of issues and legislative vehicles.
"We're trying to see if we can talk to the leadership on both sides and tell them what we think is a pathway forward," Manchin said. Immigration "has to be part of the package," he said.
The White House insists that it won't negotiate on immigration until Congress passes a spending bill to reopen the government.
Several senators, including Graham, went to Schumer's office after their private meeting. Asked whether they have a bipartisan proposal to avert the shutdown, Graham said, "We're hoping that will be the case."
Still, some House Republicans said they hadn't heard of any progress.
"I think we're still waiting on the Senate to act, but nothing has changed significantly," said Mark Meadows, chairman of the conservative House Freedom Caucus.
Also on Saturday, Trump's presidential campaign released a strongly worded video ad that said regarding the president's efforts to stem illegal immigration, "Democrats who stand in our way will be complicit in every murder committed by illegal immigrants."
-- Billy House, Laura Litvan, Arit John, Jack Fitzpatrick
White House Snipes at Schumer Over Stalemate (2:57 p.m.)
White House Budget Director Mick Mulvaney said Senate Minority Leader Chuck Schumer needs to "up his game" in negotiations. His comment intensified the sniping between each side in shutdown talks by contending that Schumer publicly mischaracterized his conversation with President Donald Trump on Friday.
Schumer said on the Senate floor that he offered to give Trump the U.S.-Mexico border wall that the president campaigned on and Democrats have thus far resisted. Mulvaney, at a White House briefing, said Schumer didn't offer the full $20 billion Trump is seeking, but only the $1.6 billion the president sought for one year's funding.
"You have to ask at some point is it even profitable to continue negotiating with someone like that," Mulvaney said. He accused Democrats of having""a 2-year-old temper tantrum" in insisting on immigration legislation as part of a spending bill.
Schumer spokesman Matt House responded on Twitter, "Director Mulvaney was not in the lunch, and is not telling the truth."
Schumer said earlier that Trump has repeatedly changed what he's willing to agree to. "Negotiating with President Trump is like negotiating with Jell-O," said the New York Democrat.
Mulvaney also said Trump won't go to Florida Saturday for an inauguration-anniversary party at his Mar-a-Lago club, while his plans to go to Davos, Switzerland, for the World Economic Forum this week are on a "day-to-day" basis.
Second-ranking Senate Democrat Dick Durbin said Democrats are insisting on attaching immigration legislation to the must-pass spending measure because of what happened in 2013, when the Senate passed a broad, bipartisan overhaul of immigration law and the House refused to take it up.
-- Laura Litvan, Justin Sink
Lawmakers Point Fingers With No Plan in Sight (1:02 p.m.)
Republican and Democratic leaders dug in their heels publicly over who's to blame for the shutdown and how to pass a spending bill to reopen the government, with no solution yet in sight.
Behind the scenes, some lawmakers continued to discuss a short-term stopgap bill to give more time for talks on immigration legislation sought by Democrats.
President Donald Trump has spoken with Senate Majority Leader Mitch McConnell and House Speaker Paul Ryan, White House spokeswoman Sarah Huckabee Sanders said. "The president will not negotiate on immigration reform until Democrats stop playing games and reopen the government," she said in a statement.
"Senate Democrats shut down this government and Senate Democrats need to open it back up," Ryan said in a House floor speech.
McConnell said Senate Minority Leader Chuck Schumer "thinks the entire federal government should be shut down until he gets his way on illegal immigration."
Schumer contended that he offered Trump support for a wall at the Mexican border -- a significant change for the Democrats -- but said, "Negotiating with President Trump is like negotiating with Jell-O."
"The president can't make a deal and congressional Republicans won't," Schumer said. "As a result, a paralysis has descended on Capitol Hill."
House Democratic Leader Nancy Pelosi told reporters that Democrats are willing to do a shorter term stopgap if a deal is reached on an outline for protecting young immigrants brought to the U.S. as children and border security, and if the two parties can agree on continued parity between defense and non-defense discretionary spending.
Trump is staying home from a planned weekend trip to his Mar-a-Lago resort in Florida for a lavish party celebrating a year since his inauguration. He angrily blasted Democrats on Twitter for the shutdown. 
"Democrats are holding our Military hostage over their desire to have unchecked illegal immigration. Can't let that happen!" he tweeted. -- Billy House, Arit John, Laura Litvan
Here's What Happened Friday:
The U.S. government began a partial shutdown at 12:01 a.m. Saturday after Senate Democrats and some Republicans voted to block a stopgap spending measure that would have extended funding through Feb. 16. The vote was 50-49, with 60 votes needed to advance the measure. Four Republicans -- Lindsey Graham, Mike Lee, Jeff Flake and Rand Paul -- voted against the stopgap. The failed vote came after a meeting earlier in the day between Trump and Schumer.
The two parties blamed each other for the standoff, with Trump and Republicans labeling it the "Schumer Shutdown." They noted the House passed the spending measure and the president was prepared to sign it. Even so, it was the first time in decades the government shut down when the same party controlled the White House and both chambers of Congress.
The Republican-written stopgap included a six-year extension of funding for the Children's Health Insurance Program and a delay in implementation of three taxes imposed by the Obama-era Affordable Care Act.
Schumer blasted Trump's inability to set a clear path and the failure of Republican congressional leaders to deliver on immigration. Democrats have demanded that Congress act now to protect the young undocumented immigrants who are shielded under the Obama-era Deferred Action for Childhood Arrivals program, or DACA, which Trump plans to end on March 5.
— With assistance by Billy House, Arit John, Laura Litvan, and Justin Sink
Before it's here, it's on the Bloomberg Terminal.
LEARN MORE