politics
Trump's Avoiding the U.K. So May Can Focus on Brexit, Tillerson Says
By and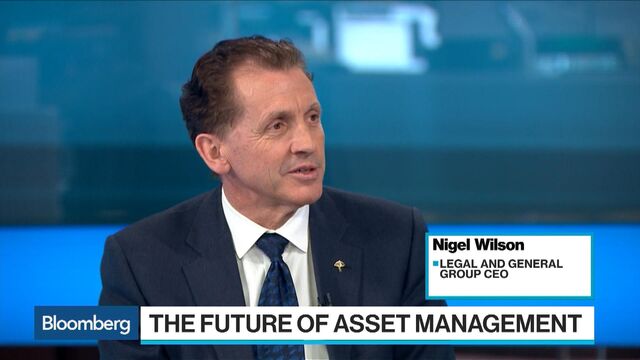 U.S. President Donald Trump is avoiding a visit to Britain because he wants to allow Prime Minister Theresa May to focus her attention on withdrawing from the European Union, Secretary of State Rex Tillerson said.
While Trump said last week that he "canceled" a visit to London to formally open the new U.S. embassy because the old site had been sold for "peanuts" and the new building, in an "off location," was a "bad deal," Tillerson put a different gloss on the decision.
"As you know, President Trump was supportive of the U.K.'s exit from the EU, he still thinks that was the right decision for them," Tillerson told reporters on a flight from California to Washington. "Britain needs to focus on those Brexit negotiations right now, which is really important to them, and I think the president realizes that's where Prime Minister May really needs to focus her attention."
There has been controversy over the possibility of a visit by the president ever since May delivered an invitation from Queen Elizabeth II in January last year. Opposition groups promised protests if he visited and John Bercow, speaker of the House of Commons, said he would not be welcome to address Parliament.
Trump's criticism of London Mayor Sadiq Khan over his response to terrorist attacks and retweeting of propaganda by a fringe far-right U.K. political group has stoked anger at the president. Trump even directly criticized May for condemning his retweets of Britain First, saying she should mind her own business.
Its not the first time that doubt has been cast on the president's stated reasons for not visiting the U.K. The day after Trump said he hated the embassy deal, the embassy issued a statement seeking to put the record straight.
The old building had "aged beyond its ability" to be improved to meet security and safety standards without a major infrastructure investment, it said. Teams surveyed more than 50 sites before settling on the area of Vauxhall, south of the river Thames, for the new location.
Tillerson said he "hopes" to visit the embassy during his trip to London next week and sidestepped questions about the new location.
"That's a decision that's already been taken, so I don't think we need to revisit it," he said.
Before it's here, it's on the Bloomberg Terminal.
LEARN MORE