Here's What Wall Street Thinks of Apple's Cash Repatriation Plan
By and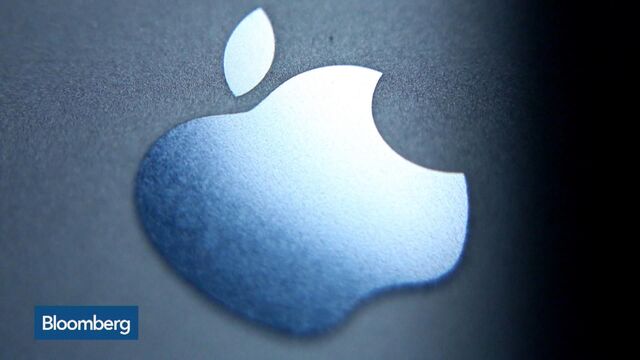 Returning its overseas cash could net Apple Inc. $207 billion after taxes, according to an estimate from RBC analyst Amit Daryanani. That's more than the market values of Cisco Systems Inc. and Citigroup Inc. While analysts expect most of the cash to be returned to shareholders in the form of share repurchases and dividends, Loup Ventures' Gene Munster said that small acquisitions are possible too. Some firms also highlighted the political nature of Apple's announcement. The shares closed 1.7 percent higher Wednesday, reversing an earlier decline.
How Apple's Overseas Cash Stacks Up

Apple's repatriated cash may exceed market value of Cisco, Citigroup

*RBC estimate based on 15.5% tax rate

Loup Ventures, Gene Munster
Apple's cash will primarily be used for share repurchases rather than a large acquisition over $5 billion
The company will probably continue to make "tuck-in" acquisitions in hardware, applications or services with potential targets including Magic Leap, Peloton and a purchase similar to Lattice Data in apps
Apple "should buy Tesla," though it won't happen because CEO Elon Musk "won't sell"
Apple is also likely to make further investments in suppliers of important components like optics, displays or processors to block competitors and extend leads
RBC, Amit Daryanani
Apple is likely to net $207 billion after taxes based on a 15.5% tax rate, and almost all of it will probably be deployed for buybacks and dividends given the company's capital structure and low cost of debt
Assuming the share repurchases are conducted at an average price of $190, this could add about $3 to EPS in 2018
Outperform, PT $200
Piper Jaffray, Michael Olson
Much of the investment spending was likely to occur regardless of the more favorable taxation of repatriated cash, but today's announcement was a "strong PR move"
It would be "out of character" for Apple to make a large acquisition, but wouldn't be surprised to see an increase in "appetite" for smaller strategic acquisitions
Expect an expanded lineup of devices similar to iPhone X to be released in the fall as 3D sensing component suppliers are being told to generate volume for a fall launch that is 2-3 times what was produced for the fall 2017 launch
Overweight, PT $200
Nomura Instinet, Jeffrey Kvaal

Expect more focus on how Apple intends to use the repatriated funds with fiscal 1Q earnings report on Feb. 1
Notes that Tim Cook said last January that the company was always looking at acquisitions of all sizes, as well as building out its original content
There was much commentary about jobs and reinvestment and the tone of Apple's press release "suggests its primary target was not the financial community"
Reiterates neutral, PT $175
BTIG, Walter Piecyk
Apple's primary goal was to "emphasize the $350 billion it was 'contributing' to the United States over the next five years while effectively announcing that it will fully take advantage of a tax cut that will save it nearly $50 billion of taxes"
"This all makes for good politics but we are more interested in whether Apple is actually increasing their overall investment rate"
Most obvious conclusion is that Apple will have $200 billion more in cash at home for higher dividends and stock buybacks
For more on Apple, check out the Decrypted  podcast:
https://cms.megaphone.fm/channel/BLM3923153289?selected=BLM6876892803
Before it's here, it's on the Bloomberg Terminal.
LEARN MORE