politics
Approval of U.S. Leadership Under Trump Tumbles Globally in Poll
By
More now disapprove of the U.S. than of China or Russia

Poll conducted since election of Donald Trump to White House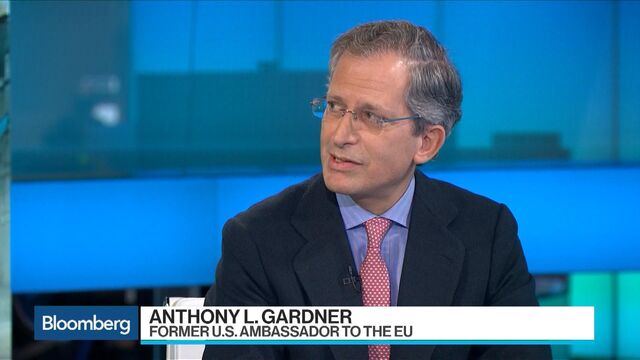 An annual Gallup poll of international support for U.S. leadership, conducted after President Donald Trump's election and published Thursday, shows a sharp fall in approval since 2016.
Gallup found that U.S. approval ratings fell by 10 percentage points or more in 65 of the 134 countries surveyed in March to November last year. America's image improved in just 17 countries, and by more than 10 percentage points in three -- Belarus, Israel, and Macedonia. Worldwide, more people now say they disapprove of U.S. leadership (43 percent), than of China's or Russia's (30 percent and 36 percent respectively).
Before it's here, it's on the Bloomberg Terminal.
LEARN MORE