benchmark
China's Economic Shift May Not Be So Good for Germany
The move to a more consumer-driven economy could mean less demand for German machinery
By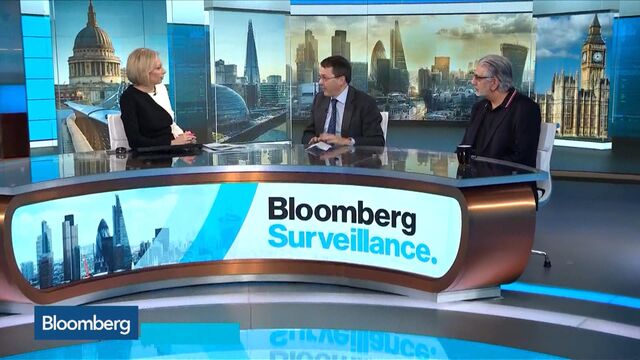 When global economic growth picks up, Germany is nearly always a winner.
That might become less the case as one of its main trading partners, China, is changing the way it grows, according to Bank of America Merrill Lynch economists Evelyn Herrmann and Gilles Moec. Chinese demand for German machinery to power its export-led growth has been a big part of the success of Europe's largest economy, but now the Asian country has pledged to become more consumer oriented.
The effect may be greater than even export figures suggest. While China is only the fourth largest recipient of German goods, the economists find that value-added data shows its impact on German trade is much larger.
Chinese growth is now powering ahead even as politicians clamp down on local government lending, with consumption being one of the most important engines. Data released on Thursday showed the world's second-biggest economy expanded 6.9 percent last year. Consumption contributed 58.8 percent to growth.
If China's need for capital investment goes down, that would "not be optimal for the German economy," Herrmann and Moec wrote in a research note. German manufacturers are most exposed to developments in capital expenditure in that country, while goods that benefit from a pick up in consumption are more closely associated with the European market.

"Composition of growth in China may matter more for Germany than its absolute level," the economists said. The likely future mix of "more Chinese consumption but less capital expenditure, and more European capital expenditure than consumption" might lead to German manufacturing not being able to contribute as much toward overall growth.
(
For more economic analysis, see Benchmark
)
Before it's here, it's on the Bloomberg Terminal.
LEARN MORE