U.K. Ad Growth Is Slowest Since Early 2016
By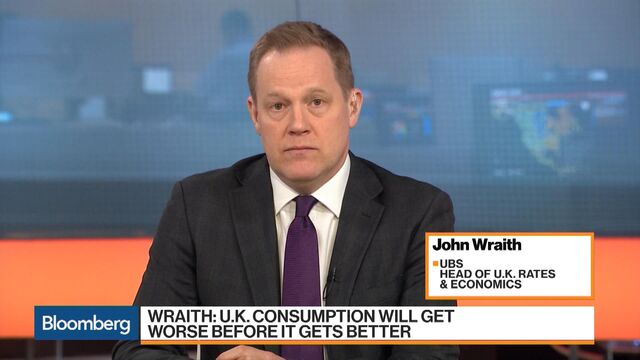 U.K. companies are keeping a tight rein on marketing budgets as they fret over Brexit, sending one indicator of the advertising industry's health to its lowest since early 2016.
The share of companies increasing advertising budgets exceeded those scaling back by 8.6 percentage points in the final quarter of 2017, the Institute of Practitioners in Advertising said in its Bellwether Report Wednesday. Although marketing budgets have expanded continuously since the end of 2012, that's the smallest gap since the first quarter of 2016.
"Uncertainty from the wider geopolitical situation continues to affect a cautious approach from marketers regarding their budgets," said Paul Bainsfair, director general of the IPA.
U.K. companies face sluggish consumer spending and higher import costs due to the weak pound, with some deferring investment until Britain's future relationship with the European Union becomes less murky. A lack of clarity over Brexit negotiations was a top source of concern, the IPA said.
Growth in marketing budgets slowed "notably" in the second half of 2017, said Paul Smith, director at IHS Markit and author of the report.
"The current trend in growth signaled by the Bellwether survey is consistent with an economy undermined by ongoing Brexit uncertainty and an increasingly common 'wait-and-see' attitude amongst businesses and consumers alike," Smith said.
The Bellwether Report features original data taken from a panel of about 300 U.K. marketing professionals and has been published since 2000. Although 24 percent of the survey panel spent more on marketing in the fourth quarter, 15 percent cut spending. The difference, or balance, was down from a 9.9 percentage point gap in the third quarter, a second successive period of decline.
Before it's here, it's on the Bloomberg Terminal.
LEARN MORE