U.K.'s Boris Johnson Asked About Second Referendum on Brexit
By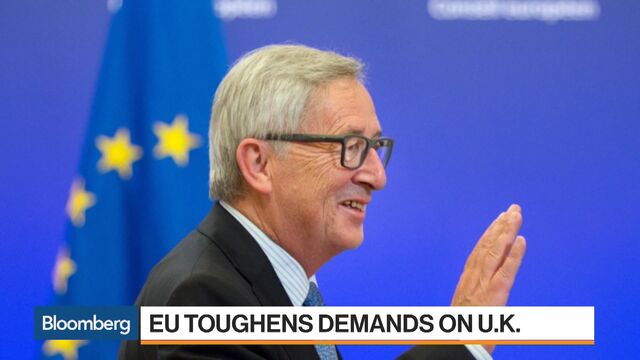 U.K. Foreign Secretary Boris Johnson speaks to reporters about chatter of a second referendum on Brexit ahead of a summit on North Korea in Vancouver.
He was first asked about his claim that U.K. contribution to the bloc would rise to 438 million pounds ($604 billion) by the end of the post-Brexit transition period, and how that sum could be diverted to the country's ailing National Health Service.
Johnson: "If you look at the figures -- sorry this is very much a domestic British question -- there is I think no doubt that when you look at the gross contributions by 2021, 2022, they're rising to 438 million per week and that is the total sum over which we will take back control, in the famous phrase."
The top British diplomat was then asked about his response to those who would say a second referendum would reverse Brexit.
Johnson: "I think, sorry, the most important thing is to get on and deliver on the will of the British people and to do it with style and with panache and to get a great result not just for the U.K. but for the rest of our friends and partners in the European union and that is what we are going to do."
Before it's here, it's on the Bloomberg Terminal.
LEARN MORE