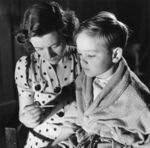 Industrial companies kept themselves busy in 2017 with a bevy of spinoff and asset-sale announcements. That breakup fever is here to stay and should benefit investors. 
Globally, industrial companies sold more than $100 billion of businesses in 2017, marking the fourth straight year that divestiture activity has exceeded that benchmark, according to data compiled by Bloomberg. That figure doesn't capture spinoff plans announced by Pentair Plc, Dover Corp. and Honeywell International Inc. or the yet-to-be-finalized divestitures of General Electric Co.'s light-bulb, locomotive and Baker Hughes energy businesses. More could soon join in.
Investors have assigned a premium to industrial giants that have taken steps to drastically simplify their portfolio of businesses, reducing the hodgepodge effect that makes conglomerates' earnings more volatile.
Breakups aren't the right move for everyone, but broadly speaking, more focused companies tend to have more nimble management teams that can better respond to market shifts. And it's just not clear why a company needs to sell, say, both jet engines and air conditioners, or gas turbines and MRI machines. Those that remain overly diverse and complex will continue to garner attention from activist investors, particularly in light of the recent rewiring of the U.S. tax code.
As a group, industrial companies should be some of the biggest beneficiaries of new tax rules -- if not from lower rates, then from easier access to overseas cash and boosted incentives for spending on the big machinery they manufacture. An underappreciated side effect is an easier path to breakups. Even companies that pursued inversions to relocate their legal address abroad and are likely to see their tax rates go up under the new legislation should still get a helping hand in this area. That's because the tax law will lower the levy on whatever gains result from asset sales, perhaps enough to make a straight-up sale of some businesses a worthwhile alternative to spinoffs, points out Vertical Research Partners analyst Jeff Sprague. 1
Case in point is Johnson Controls International Plc. In 2016, the company spun off its Adient Plc automotive unit and completed an inversion-style merger with Tyco International in an attempt to restyle itself as a multi-industrial that can command a higher multiple. This plan was always a bit dubious, in part because Johnson Controls decided to hold onto a capital-intensive car-battery unit that doesn't really fit with its HVAC, fire and security products. The investments required for that business contributed to Johnson Controls' weak free cash flow conversion last year, a big reason for its 7.5 percent slide and a slow de-leveraging process that caused Moody's Investors Service to issue a negative outlook on its credit rating last month.
While former CEO Alex Molinaroli joked last May that Johnson Controls wasn't deaf to growing questions about a possible divestiture of the battery unit, executives have given vague hints about complications from the Tyco inversion that would make a tax-free spinoff difficult. They may now have other options, namely a taxable sale. 
Otherwise, Johnson Controls risked getting trapped by the same inversion side-effects that kept Eaton Plc from spinning off its ill-fitting vehicles business following the 2012 acquisition of Cooper Industries Plc and limited its own aspirations to gain a multi-industrial kind of valuation. Eaton says it risked a big tax liability if it sought a vehicle spinoff before the five-year anniversary of the Cooper deal, but that date passed at the end of last year. Both Eaton's vehicles and hydraulics units have lagged behind the rest of the company's businesses as far as meeting the operational standards it's set for itself -- something CEO Craig Arnold has signaled could be a catalyst for divestitures.
Time's-a-wasting.  
By the same logic, perhaps Dover would reconsider plans to spin off its wellsite business and instead seek buyers, as investors had been hoping. 
Before it's here, it's on the Bloomberg Terminal.
LEARN MORE