Good News Just Keeps Stacking Up for Europe Assets on a Roll
By
Stocks even shrug off surging euro as regional momentum builds

German breakthrough adds to growth picture, ECB confidence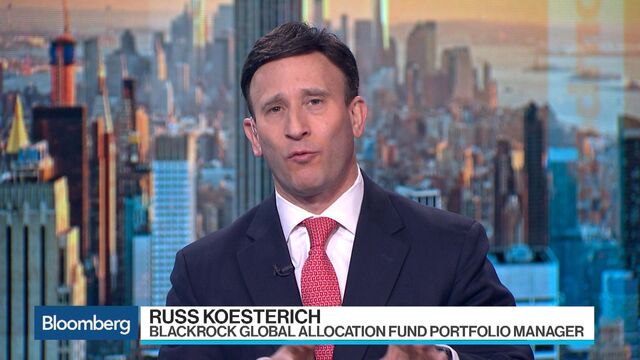 The frantic start to 2018 continued for European markets on Friday, as reports of a breakthrough in negotiations to form a German government boosted positive sentiment toward assets in the world's biggest single market.
The euro surged to the highest in three years as leaders of the region's largest economy reached a preliminary accord to end months of political deadlock. Gains in the common currency would ordinarily sap Europe's exporter-heavy stock gauge, but equities rose with most industry sectors in the green, and core government bonds steadied after a tumultuous week.
The resilience underlines the bullish picture for investors in Europe. A new German government would remove one of the key remaining political risks in the region, allowing traders to focus on the burgeoning growth story spurring both the currency and corporate profits. The minutes of the European Central Bank's December meeting released on Thursday showed that policy makers are open to tweaking their policy guidance soon to align it with a strengthening economy.
Here's a look at how assets are benefiting across the board.
FX
The euro gained 0.8 percent to $1.2132 as of 4:41 p.m. in London, leading gains among Group-of-10 currencies against the greenback and reaching its strongest level since Dec. 31, 2014. The currency has gained 14 percent against the dollar in the past year.

The latest move may open up a test of $1.23, according to Martin Enlund, chief analyst at Nordea Markets in Stockholm.
Stocks
The Stoxx Europe 600 Index fluctuated on Friday before turning higher to head for a second week in the green.
While the five-day advance is set to be minimal, it follows the best week since April and comes despite both the rampant euro and the ECB's perceived hawkish turn, which may signal the end of the unprecedented stimulus that stoked asset prices. Even Germany's DAX Index, which is heavily skewed to exporters like car manufacturers, advanced.

Meanwhile, price targets for the Stoxx 600 are likely to be raised in coming weeks, according to Bloomberg Intelligence, adding another catalyst to European stocks' developing breakout. European equity funds recorded inflows of $2.2 billion the week through Jan. 10, according to Bank of America Merrill Lynch strategists.
Bonds
The bond markets have been in turmoil this week after a selloff in benchmark U.S. Treasuries with multiple possible drivers. But against this backdrop, it was the busiest week for issuance in Europe in at least four years, and all the sales were were comfortably digested by investors.

As confidence builds, yield spreads between periphery and core nations are narrowing despite the supply glut, which included a 9 billion-euro ($10.9 billion), 20-year offering from Italy. Conditions are so good that one of the week's riskiest sales, a subordinated bond from Banca Monte dei Paschi di Siena SpA, received orders for more than triple the subordinated debt it offered on Thursday, just months after an Italian government rescue. The notes are already bid a point higher than where they priced.
Fund flow data on Friday suggest further cash has moved into credit assets, while the Bloomberg Barclays EuroAgg Corporate index hit new post-crisis lows this week.
— With assistance by Vassilis Karamanis, Heather Burke, Tom Freke, and Kristine Aquino
Before it's here, it's on the Bloomberg Terminal.
LEARN MORE