Goldman Sachs Likely to Join JPMorgan in Taking a Loss Linked to South African Retailer
By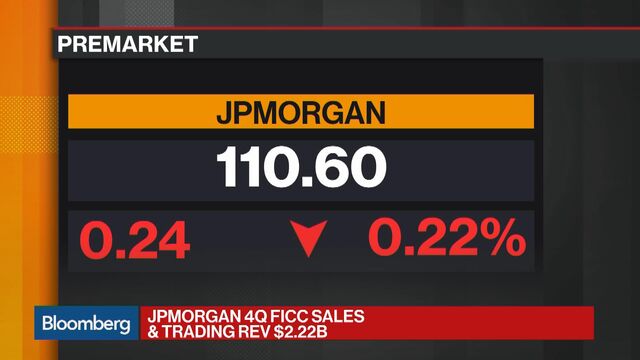 JPMorgan Chase & Co. may soon have company in disclosing a fourth-quarter earnings hit tied to Steinhoff International Holdings NV.
Goldman Sachs Group Inc. is also likely to disclose a loss linked to the South African retailer, according to people briefed on the firm's financial results. In 2015, the bank was part of a group of lenders that provided a loan to investment vehicles of Christo Wiese, who stepped down as Steinhoff's chairman last month. The vehicles pledged 628 million of Steinhoff's shares in collateral.

It's unclear if Goldman's loss is tied to that loan or possible others it made to executives or the company itself.
Earlier Friday, JPMorgan said it recognized a $143 million mark-to-market loss in its stock-trading unit on a margin loan to a single customer. Chief Financial Officer Marianne Lake later confirmed the loss was tied to Steinhoff. Other banks will probably also have large losses, though rivals may report the declining value of loans through higher credit provisions rather than a markdown, she said.
Steinhoff announced on Dec. 5 that it had uncovered accounting irregularities. The disclosure prompted a plunge in the share price of the Frankfurt- and Johannesburg-listed company, along with the resignation of Wiese and Chief Executive Officer Markus Jooste. Steinhoff last week said it's seeking "significant near-term liquidity" for some of its business units.
Read more: A Quicktake Q&A on Steinhoff's issues
In addition to Goldman Sachs, Citigroup Inc., HSBC Holdings Plc and Nomura Holdings Inc. participated in the loan to Wiese's investment vehicles. Bank of America Corp. and JPMorgan are also lending banks on the margin loan, people familiar with the matter said last month.
Goldman Sachs is scheduled to report fourth-quarter results on Jan. 17. Bank of America is set to announce earnings that same day, while Citigroup is scheduled for a day earlier.
Before it's here, it's on the Bloomberg Terminal.
LEARN MORE