Finance
Why Wall Street Hasn't Had Its #MeToo Moment Yet
Women in finance have been grabbed, humiliated, and propositioned but have kept quiet because of the industry's culture, 20 interviews show.
By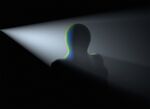 Three women who've had long careers in banking sat down for lunch together in Manhattan on the first Wednesday of the year. It didn't take long before they asked one another the question: Why hasn't the Harvey Weinstein effect hit finance?
After the movie mogul was accused last October of sexual harassment and assault, powerful men have been pushed out of jobs in the media, the arts, politics, academia, and the restaurant business because women spoke up to allege egregious behavior. Something is different on Wall Street. While the #MeToo movement spreads far and wide, these companies have seemed practically immune.
Some bankers and executives will tell you that's because the industry cleaned out bad behavior more than a decade ago, after a string of lawsuits revealed what women were putting up with across top companies. That's not the case, according to interviews with 20 current and former Wall Street women, who asked not to be identified describing personal experiences and observations.
Some say they've been grabbed, kissed out of the blue, humiliated, and propositioned by colleagues and bosses but have stayed quiet because of cultural and financial forces that are particularly strong in banking. They say they have a lot to lose by speaking out, no certainty about what they'd gain, and legal agreements that muzzle them.
Few industries have been as savvy about staying out of court, where cases can receive attention from the press and the public, by getting new employees to sign away their rights to sue. That means when women in trading and banking are harassed, many have to arbitrate their complaints in a private system. "If you consider why you're not hearing anything, it's most likely around arbitration," says Ana Duarte-McCarthy, who ran diversity efforts at Citigroup Inc. until she left in 2016. She does credit Wall Street for focusing on anti-harassment training before other industries. But the arbitration system, she says, "creates the potential for a cloak of invisibility."
Financial companies were among the earliest to adopt the arbitration system, says Alex Colvin, a professor at Cornell University. "Arbitration is almost always a private system where nobody else has a right to know what's going on," he says.
Jennifer Hatch, who runs wealth manager Christopher Street Financial and started her career at JPMorgan Chase & Co. and Bear Stearns Cos., says some women feel pressure to remain silent because of the amount of money they stand to lose. "People spend their entire educational and professional career trying to get to this pot of gold, and some guy dropping his drawers is not going to get in the way of that," she says. And much of Wall Street pay gets handed out in bonuses controlled by bosses. "Access to this pot of gold is based on, ultimately, the complete discretion of the men in this club," Hatch says.
That club can be so intimidating that some of the women interviewed say they worry that pointing fingers would permanently alienate bosses, colleagues, and even rivals. They look around and see companies that prize discretion, expect sacrifice, fixate on reputation, and are built on relationships.
According to the biggest U.S. banks, whose chief executive officers are all men, the situation is improving. "Half our company's senior leadership team and half of our employees are women," says Brian Marchiony, a spokesman for JPMorgan Chase. "And we strive every day to foster diversity and a workplace environment of mutual respect and trust." According to Andrew Williams, a spokesman for Goldman Sachs Group Inc., the company has reinforced its policies "to make it even easier for women, or any other employee, to come forward."
When women complain to employers in the finance sector, as in other industries, they often agree to settlements that keep them from going public. One of the women at the lunch in Manhattan said she didn't want to be named because of a nondisclosure agreement she signed decades ago.
Wall Street has seen some changes since Weinstein's fall. Morgan Stanley fired former Congressman Harold Ford Jr. after investigating his behavior with a woman outside the firm. He denies a claim that he grabbed her.
And as the Weinstein allegations fueled the #MeToo movement, two Wall Street veterans published posts online in October about being harassed, though their stories take place years ago. Sallie Krawcheck wrote about a man at a conference run by Sanford C. Bernstein & Co., where she was research director, who invited her to his hotel while "sticking out his tongue and wiggling it at me." After leaving in 2002 for Citigroup, she found out her harasser was about to get a job at the bank. When she told its CEO what the man had done, the boss suggested maybe it was all a misunderstanding. She threatened to quit before Citigroup agreed not to hire him, she wrote.
Jacki Zehner, the first female trader to become a Goldman Sachs partner, shared an account of being pulled out of a cab by a colleague who wanted to take her into his home after drinks. "I was hanging onto the door handle on the other side," she wrote. "Finally, the driver intervened." Zehner, who left the bank in 2002, says she's still too afraid to name that colleague. Krawcheck wrote that she's withholding her harasser's name because she got her revenge when she blocked his job. "My hope is that women who work in the financial-services sector take inspiration and courage from women's voices in other industries," Zehner says. "I want to be a person not afraid to speak truths. We're talking about big forces."
BOTTOM LINE -
Although Wall Street women say they've experienced harassment, the industry is unusually savvy about keeping disputes with employees out of the public eye.
Before it's here, it's on the Bloomberg Terminal.
LEARN MORE