The U.S. Budget Deficit Is Widening Even Before Tax Cuts Are Factored In
By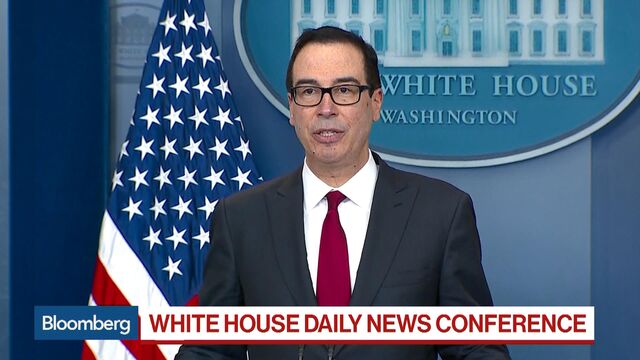 The U.S. budget deficit is widening on increased spending, just as tax cuts look set to knock the other side of the government's ledger: revenue.
The U.S. budget gap rose 7 percent to $225 billion in the first quarter of the government's fiscal year from a year earlier, the Treasury Department reported on Thursday. Spending rose at a slightly higher pace than revenue, increasing 5 percent to $994.5 billion between October and December. Receipts gained 4 percent to $769.5 billion.
Many economy watchers expect the federal deficit will swell after the Trump administration enacted tax cuts late last year that will reduce federal revenue by $1.5 trillion over a decade. Treasury Secretary Steven Mnuchin repeated at a White House press briefing on Thursday that he expects a jolt to economic growth from tax cuts, which will offset any revenue losses.
The pickup in spending in the first quarter largely reflected increased outlays for the departments of defense and homeland security, partly due to hurricane relief, and on Social Security, the Congressional Budget Office said in a report this week. Medicaid spending has slightly slowed, probably to some degree because of the declining unemployment rate, which is at an almost 17-year low, the CBO said.
Before it's here, it's on the Bloomberg Terminal.
LEARN MORE