Euro Bulls Have Bigger Things to Worry About Than Italy's Election
By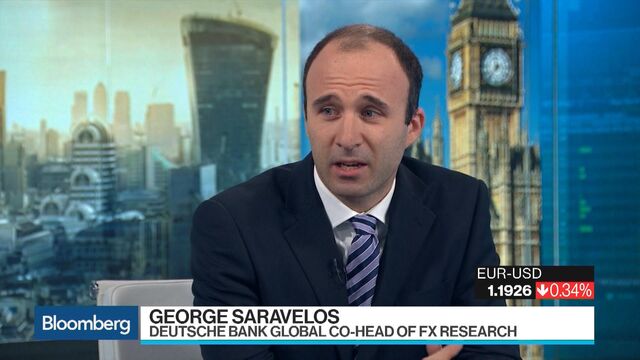 The upcoming Italian elections have been a constant concern to euro bulls since last summer. However, they may need to look elsewhere for their biggest worry, still of Italian origin: Mario Draghi.
Options bets on the euro consistently showed during the final quarter of 2017 that the major threat for investors with long exposure in the common currency was the high probability that euro-skeptic parties would fare well in the next Italian elections. This is also the case currently, yet Italy's Five Star leader Luigi Di Maio doesn't think the country needs to leave the euro anymore.
While the prospect of further European integration taking longer than hoped for may still be raising some eyebrows, it's inflation dynamics in the euro area that have changed. So European Central Bank President Draghi's views on inflation hold the key for the currency.
Two-month risk reversals now capture not only the Italian vote on March 4 but also the ECB meeting due March 8. Draghi will then be announcing the Governing Council's updated projections on inflation and growth, and may deviate from his message of late. The January meeting, as shown by one-month volatility, is seen close to a non-event. 
The latest data out of the euro area showed that core inflation failed to pick up, increasing the risk of the ECB sounding more cautious than it did last year. As with last year's elections in the Netherlands, France and Germany, the Italian vote may provide not more than a temporary hiccup to the euro.
A worried ECB could be a whole different story.
Before it's here, it's on the Bloomberg Terminal.
LEARN MORE