politics
Choose Your Own Brexit Outcome With Four Scenarios, 12 Sectors
By
Research commissioned by London mayor shows impact by industry

Agriculture stands to lose 33 percent of GVA in no-deal Brexit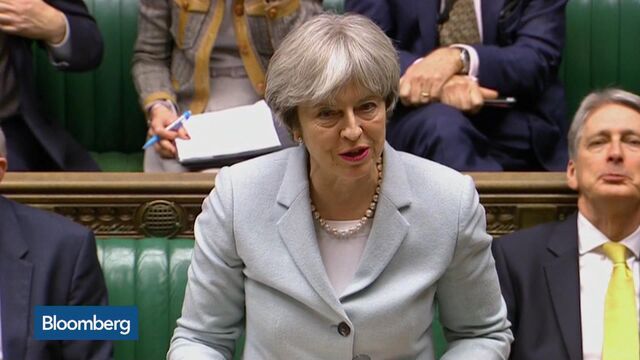 Follow @Brexit for all the latest news, and sign up to our daily Brexit Bulletin newsletter.
Four Brexit scenarios, 12 industries, lots of possibilities but not a lot of good news in the end.
A study ran the numbers of how Britain's departure from the European Union would affect jobs and the economy decades from now in 2030. The research is of interest because of the level of detail in predicting how different shades of Brexit will impact specific sectors.
The takeaway from the report is that agriculture, manufacturing and construction would be the hardest hit by higher trade barriers and that higher-value parts of London's economy would likely withstand Brexit better than Britain as a whole. Here are the findings in a nutshell.
Cambridge Econometrics measured the impact that leaving the EU would have on gross value added -- the measure of the value of goods and services produced -- on a sector-by-sector basis and for various scenarios.
On one end of spectrum the U.K. fails to agree a transition period with the EU and starts trading under World Trade Organization rules. The other extreme is that the U.K. gets a two-year transition period and maintains access to the single market. There there are some middle-ground scenarios that address the myriad ways these complex negotiations could go.
Read our earlier take on how half a million jobs are at stake with Brexit
Impacts on information and communications as well as financial and business services would see a more modest impact, mostly driven by slower investment growth. The effect in other areas would be quite small or linked to the supply chains of those that were more exposed.
While impacts would be strong in London, the city's two largest sectors in terms of employment -- financial and business services and government services -- would be less affected by job losses than other regions.
In terms of employment, most sectors will be adversely affected by Brexit in both London and the U.K. at large. Productivity impacts are likely to be the strongest in sectors such as agriculture and construction, which are highly dependent on skilled labor and trade.
Before it's here, it's on the Bloomberg Terminal.
LEARN MORE