U.K.'s Hammond Tells EU to Decide What It Wants From Brexit Deal
By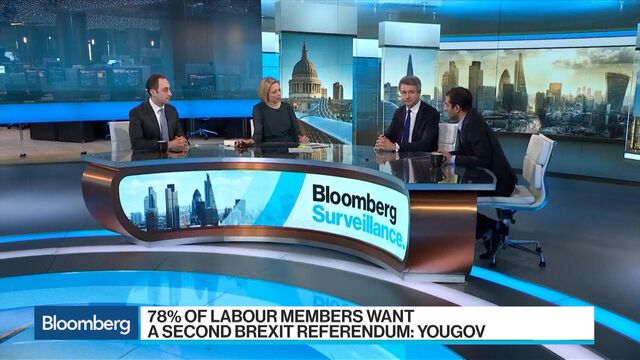 The U.K. is growing tired of complaints that the European Union doesn't know what Theresa May's government wants from Brexit.
Chancellor of the Exchequer Philip Hammond will accuse the EU of being just as bad, hitting out at the bloc's "relative silence" on what kind of trade terms it wants with Britain in the future.
"They say 'it takes two to tango:' both sides need to be clear about what they want," Hammond will tell an economics conference in Berlin on Wednesday evening. He will say European politicians should move on from the "narrative of 'punishment' for leaving" and focus their minds on building a constructive new partnership with the U.K.
Hammond's message is an appeal to the other 27 member states to speed up their preparations for talks. Time is running out for the Brexit negotiators to reach a deal as Britain will leave the EU on March 29, 2019, even if there is no agreement on the terms of exit.
The U.K. and EU won't start discussing the future trade deal until March at the earliest, and want to conclude the talks just seven months later, by October.
According to extracts of Hammond's speech released in advance by his office, he will say it's not fair for officials in Brussels to grumble that the U.K. has not "made up its mind" on the end state it wants to reach.
"In London, many feel that we have little, if any, signal of what future relationship the EU27 would like to have with a post-Brexit Britain," Hammond will say.
Before it's here, it's on the Bloomberg Terminal.
LEARN MORE