politics
Trump Insists Wall Has to Be Part of Any Immigration Deal
By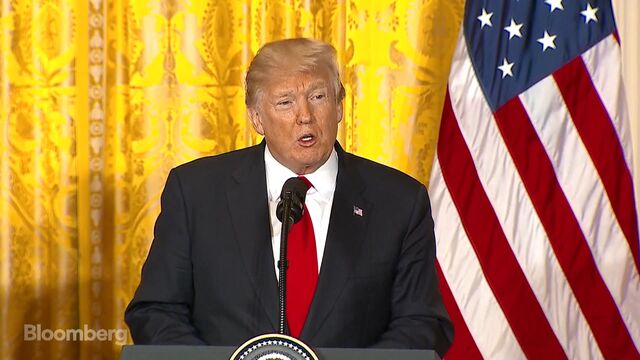 President Donald Trump on Wednesday reiterated his stance that he would not sign a deal to protect young immigrants from deportation if it doesn't include funding for a border wall.
"It's got to include the wall," Trump said Wednesday during a press conference at the White House. "Security is number one, so the answer is you have to have the wall."
Trump's comments appear to walk back remarks he made Tuesday in a meeting with lawmakers from both parties, where he suggested that he'd accept any comprehensive bipartisan deal on immigration, even if it didn't include most of his hard-line policies. Democrats and Republicans left the meeting -- much of which was conducted with reporters present -- with different views of what kind of deal Trump would support.
The stalemate on immigration has stalled congressional action on a number of issues, including funding to keep the government from shutting down next week.
Democrats came away from Tuesday's meeting confident that they could advance legislation securing legal status for undocumented immigrants brought to the U.S. as children while avoiding some of the more contentious changes to immigration law sought by some Republicans.
"I will be signing it," Trump said Tuesday during the televised meeting. "I'm not going to say, 'Oh, gee, I want this or I want that."'
Yet, Trump said Saturday that any deal to protect about 800,000 undocumented immigrants known as "Dreamers" would have to include funding for a physical wall on the border between U.S. and Mexico.
Democrats have objected to the idea of building a physical wall along the border and several have pledged to withhold votes for funding the government beyond Jan. 19 without protections for immigrants covered by the Obama-era Deferred Action for Childhood Arrivals.
— With assistance by Laura Litvan
Before it's here, it's on the Bloomberg Terminal.
LEARN MORE